How to Send Email Via Sticky Notes in Windows 10 – On this OS, you are equipped with multiple functionalities in the method that you are able to perform the plural number of tasks staying on a single application. In this interest, you can read the preceding post on Howtoconnect to learn the process to Add Reminder to Cortana Via Sticky Notes. Today is the turn to learn to Send Email Via Sticky Notes in Windows 10.
How to Send Email Via Sticky Notes in Windows 10
Step 1 – Click or hit the Windows icon on the taskbar and spread the Start menu vertically, move a little down to the S segment where you can locate Sticky Notes, perform a click on it.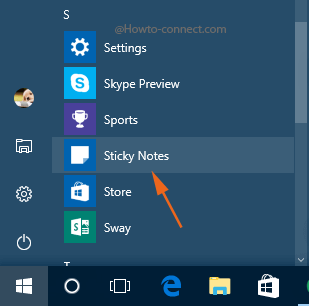 Step 2 – If you are doing something on the Sticky Notes for the first time, then you will come across a box entitled as Enable insights, click or hit the Allow button so that the Sticky Notes will be able to connect to Bing and Cortana in order to carry out the enhancements.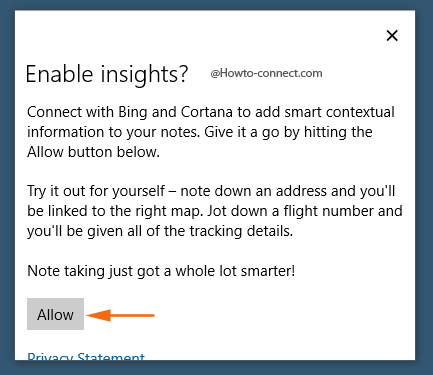 Step 3– Write out the email id on the note and soon you will witness that the text color of the email id has become blue, which specifies the production of a hyperlink.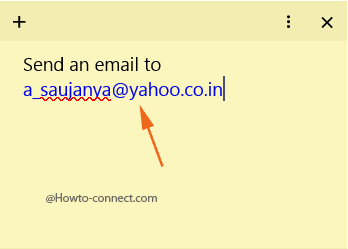 Step 4 – Put the mouse cursor somewhere in the email id and a Send email button will be noticeable at the lowermost part of the note, click or hit it.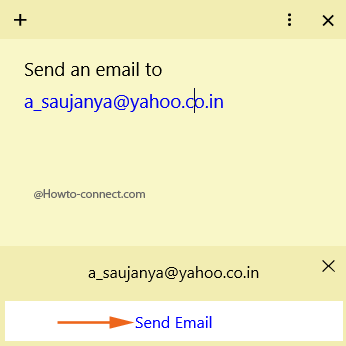 Step 5 – You will get a box with a heading How do you want to open this, click or hit on Mail app and tick mark the tiny square box of Always use this app that is visible at the lowermost part of the box followed by a hit on Ok.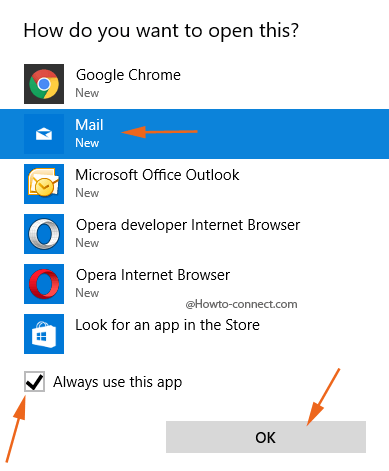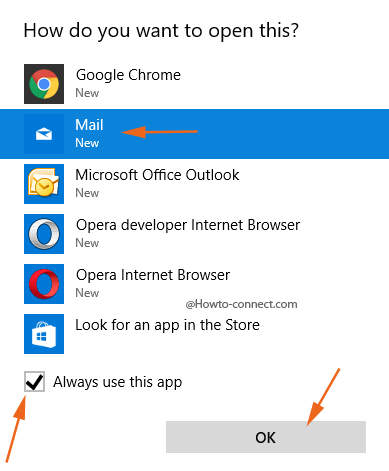 Note – Next time onwards, whenever you click on Send email button on the note, the Mail app will be launched, however, in the above step you can pick up any other application to dispatch the email.
Step 6 – The Compose segment of the Mail app will arrive on the screen along with the email id that you have included in the note will be exhibited in the To field. After writing out the matter, click or tap the Send button.
Rather if you choose a third-party utility then give an attempt to How to Use Vov Sticky Notes in Windows 10.
As known to all, Sticky Notes are very convenient in nature, and with the enhancement in the new build 14352, Insiders are able to send an email from the note itself. Sticky Notes bestows you to choose any app or browser to send the email, like the Mail app, Google Chrome, Opera, etc., depending on the programs you have in your system. If you are not an Insider, no worries, as these enhancements are all lined up to explore for everyone in the Anniversary Updates.