Bing homepage is popular for its beauty and attractiveness. Pictures on the Bing Homepage is changed daily and you view pretty lovely, and new photo day by day. If you attend to these pictures you'll be avid to set it as wallpaper on your Windows 10 PC.
Few reasons to Set Bing Homepage as Windows 10 Wallpaper are
You grab adorable, cool and stunning pics for wallpaper.
You would not be concerned yourselves to choose your wallpaper as Bing applies an absolutely new pic everyday.
You are free to single out your photo from the large repository of pics classified in categories like as Trending images, Animal, Scenery, and Others.
In this article, we are writing How to Set Bing Homepage as Windows 10 Wallpaper to implement automatically diurnal changing and outstanding Pics on your System . See further.
Related:
How to Personalize Desktop Background on Windows 10
How to Set Bing Homepage as Windows 10 Wallpaper
Hit this link: Bing Wallpaper.
Press the link Download Now.
Bing Desktop application is having small size about 10 MB. So it will not take too long to download. After the download is concluded double click the Bing Desktop Setup.
A UAC confirmation dialog box prompt. Click Yes to proceed further.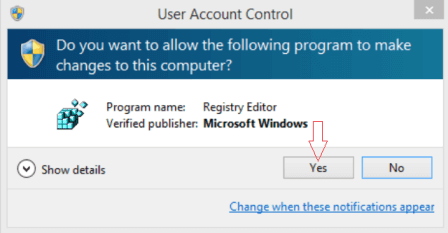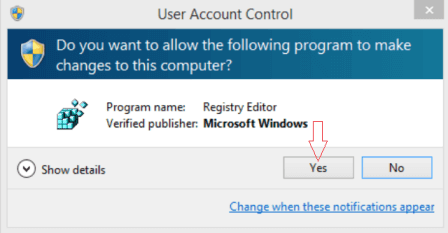 This action will start the installation of Bing Desktop.
Don't be impatient to Click Finish Button after Successful installation.
First, decide a few things:
Do you seek to Emplace Internet Explorer Default Browser if not deselect the box.
Whether you want to have recourse to MSN website homepage on your browser if not again uncheck this choice.
Do you want to set Bing your default search Engine? Untick this again if you do not wish to do so.
Also, uncheck the box before Improve my experience.
Lastly, Click Finish.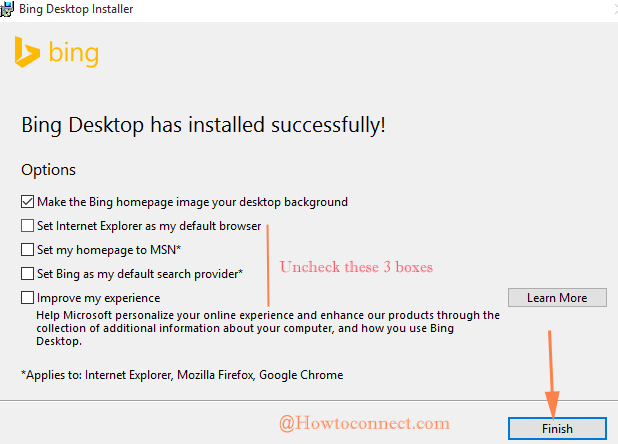 You have successfully added Bing desktop to your Windows 10.
Click the Wallpaper icon on the Bing toolbar on the screen and tap on the photo which you desire to apply on your desktop. It will appear without any delay.
You can go to Categories like Animal, Scenery, and others to choose the pics from here.
Click Trending Images icon to apply the photos as wallpaper which people are liking most recently.

We wrote the same post for Windows 8 too but since Bing Desktop is so much an attractive tool for our Wallpaper usage we have decided to write it again. So install this tool and enjoy the automatically daily changing and outstanding Wallpaper on your Windows 10 PC.