There are many apps for iOS 6 as email app, music app, Education App. business App, Flipboard App, Camera Awesome App, and many more. A new app come in light named Do not Disturb. Here, this app's features and Details are going to be discussed.
Apple has revealed a new special feature Do not Disturb in iOS 6 version for iPhone and iPad users. iOS 6 has presented fresh calling features in their iPhone devices. This feature is more helpful when you are busy in meetings or engaged with eventful plan, and you like to mute all non-valuable incoming calls.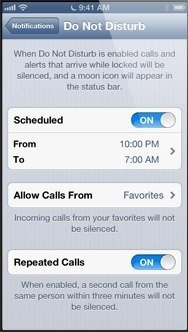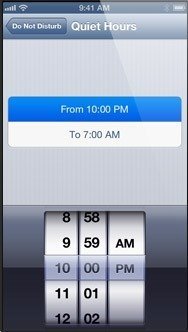 Ways to set up Do not Disturb App on iOS 6
When you refuse an incoming call on your iPhone device, you can immediately either send reply with a text message or put a call back reminder.
You can put the following restriction inside this feature
This will allow giving time for leaving hours which means all incoming calls will be muted at this time.
You can also set incoming calls of particular callers whom you want to receive during the Do Not Disturb time.
If this option Repeated Calls is activated then you receive twice incoming call from the same callers within three minutes then first call will not be silenced.