Office 2013 has come out with plenty of built-in applications. Utmost craze of Office 2013 prompts users to switch for this one. On or after switching to Office 2013 some sorts of discontent floated from a certain quarters. People complaints mostly relate to color management of existing Themes in Office 2013. To address your concern, I am about to address issue of 'How to switch Themes in Office 2013'
It has always been tough to sit & work so long in front of absolutely bright Interface of MS Office. Microsoft took this issue more closely and introduce 2 new color scheme in Office 2013. The new color schemes for Office 2013 are Light Gray and Dark Gray. Here, question intangible: how to switch between these color schemes. To fix problems like color management of existing Office 2013 themes, it is required to take following steps.
Open any of Office 2013 programs (Word, PowerPoint, Excel, Access…) then after tap on 'File' menu option residing in Ribbon. Then go for 'Accounts' tab.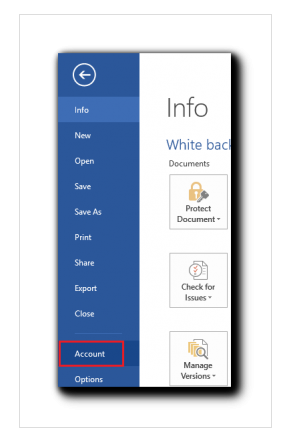 Above action directs you to account setting page. You find here default theme on existing program. Now, as per choice you may replace theme either in Light Gray or Dark Gray from default White theme.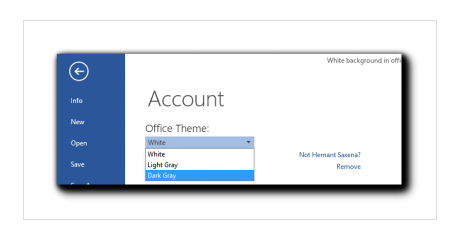 After applying certain changes as mentioned above, you see Theme color has been changed as per your's choice. Indeed, it is a nice way to switch between optional skin color of Office 2013.