If you are planning to go to a foreign country then you need to know the language of the country. There are several excellent language learning Android apps available in the Google play store. These apps offer both visual and audio learning methods to learn a new language on your smartphone. Some language learning apps provide games and extra interactive methods that assist you in learning a new language. Keep in mind that trail version of Android language learning app offers you to access only few lessons for a limited period of time, but paid language learning app is a great solution to learn your preferred foreign languages.
Related Posts:
Top 3 tips to download Paid Android apps for free from Google Play Store
Android app for TOEFL Preparation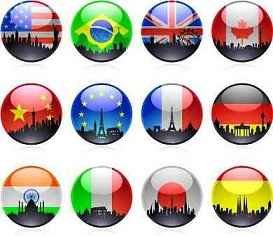 Top 5 Android Apps for Language Learning
1. 50 Languages
This app is very user-friendly and comes through 50 languages.com. 50 Languages app plays word games that assist you to learn words and phrases. The word game is combined with audio and text in order to learn language effectively. It offers the first 3 courses free of cost. After that you can buy any particular desired language or get the package offer for all languages.
Download link of 50 languages app from Google Play Store
2.  Rosetta Stone
Rosetta stone is an online service that is used to learn new national languages. Through courses of Rosetta stone service it is very simple to understand the difficult languages. Now Rosetta Stone service has introduced free TOTALe Companion app to install on your Android devices, but for getting more contents, you will have to buy additional courses and contents.
Download Rosetta Stone app from Google Play Store
3.  busuu
Busuu.com is a free online service for learning languages. Now it has launched an Android language learning app.
Download bussu app
4. Babbel
5  Lingq