Find My Device is a tool introduced on Windows 1o which permits to spot a laptop with the help of Bing map. When your device is stolen or missing this tool will assist you to trace it out. In order to detect your theft device you can get its help to a certain extent. All you need to do is turn on Find my device in Windows 10. After you turn it on the tool runs continuously itself.
Turning on Find My Device on Windows 10 regularly keep the device under the sight Bing map and when you attempt to identify the device you can see the location it was lastly started. A link is placed on the Find my Device segment leading to a page comprising the list of the devices for which you have enabled the tool. Let us begin the procedure of How to Turn and Off Find my Device in Windows 10 in order to detect the forgotten or stolen laptop with the assistance of incessantly tracker Bing map.
How to Turn and Off Find my Device in Windows 10
First of all, make an entry into the Update & Security category of the Settings program.
The left fringe of the category exhibits various segments, click Find My Device.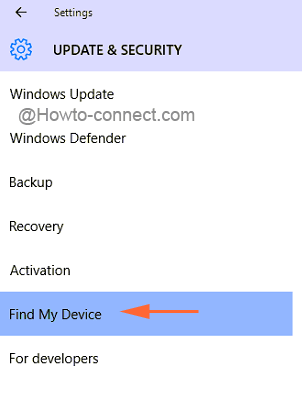 The opposite side exhibits Find My Device slider, toggle it ON.
Since now the Windows device will regularly study the locations the device has traveled to.
So, as you are unable to find out your Windows device, navigate to this link account.microsoft.com/devices. Click the blue button written Sign in.


When asked for Microsoft details, produce the same one that you use to get into your Windows device.
Upon entering the account's facts, Your devices section will exhibit the devices list. Choose the device you want to find and upon the various links associated with it, administer a click on Find my device.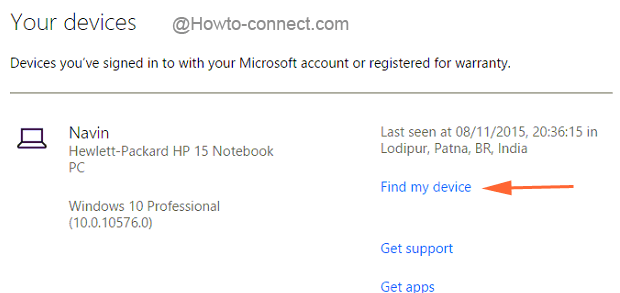 Now the left side of the following page will detail the last location of the device and the same will be spotted on the map on the right side.