When a particular device is attached to a computer it needs to perform and that is accomplished by the Device Driver. It is a computer program that operates the connected device. Now this driver builds a software interface to the hardware devices which enables the work of the devices. Your devices will not work appropriately in the absence of the drivers. So, the smooth performance of the devices is based on the drivers.
In this Windows 10 tip, we will show you the process applying which you can Update Driver Software on Windows 10 step by step of any of your devices successfully. So, read the below steps carefully! You may see: How to Uninstall, Disable, Roll Back, Update Device Drivers in Windows 8 / 7 
How to Update Driver Software on Windows 10
Click the Start and type in – control.
Press Enter to open Control Panel.
Click on Device Manager.
A Device Manager window appears on your screen.
Now look for the driver whose software you want to update.
Suppose, you want to update the driver software of the keyboard.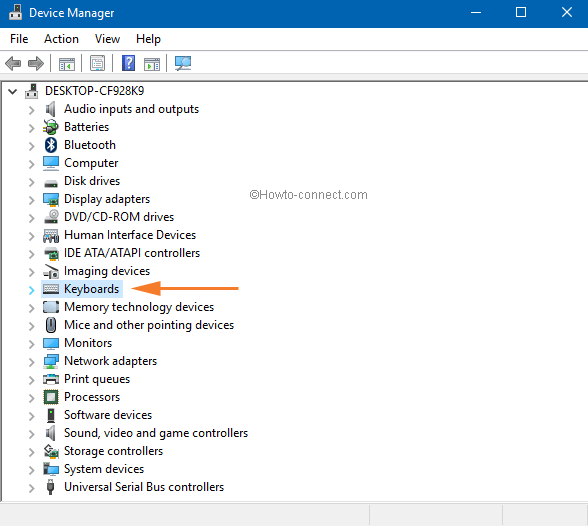 To do so, you need to double-click on the Keyboard option to expand it.
Now, right-click your device name from the submenu.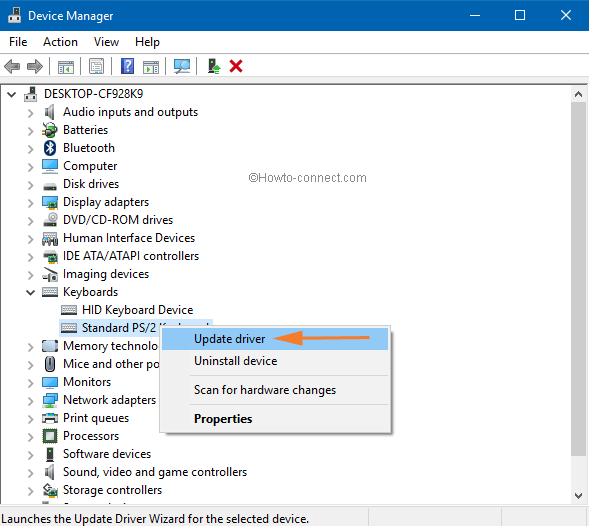 Select Update Driver.
After clicking for the update, you will get a dialog box asking you How do you want to search for driver software.
Click on the Search automatically for updated driver software.
The second option Browse my computer for driver software indicates that you have the software stored in your computer and will be updated from there.
If the software is installed then you will get the below message or else the installation will take place.
So, the Update will be completed in a few seconds.