In previous posts, you have got tips on how to use Android handsets like a computer webcam and access it with Skype. Now you will know tips on how you can connect your Bluetooth headset like computer sound for making online voice chat easily. Although the first option is available as wired microphones you can also use Bluetooth headset. Users having Windows 10, 8 tablets may use this process. These tips have been tested on the Microsoft Bluetooth Emulator versions device that offers default Bluetooth device on most laptops and tablets. On another hand, Bluetooth headset of Nokia J has been used.
How to access Bluetooth Headset For online Chat Step 1
At first, download a tool Microsoft Windows Mobile Device Center for Windows and install on your computer.
Download
Step 2 If your Bluetooth device is linked to several phones then try to reset it. Most of the devices can be reset by holding the power button for 5 seconds. Step 3 Once you have reset the device, go to system tray on your computer and right-click on the Bluetooth icon. Then choose Add a Device


Step 4
Now your computer inbuilt Bluetooth device will detect Nokia J Stereo Bluetooth device.
Then hit double click on the device icon to add. It will install all the essential audio drivers for this device at a time.
Step 5
Now right click on the sound icon from Windows tray and choose Playback Devices option to launch Windows sound properties.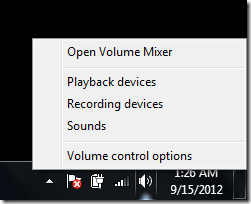 Then set default device as Bluetooth audio speakers and click on the Recording tab.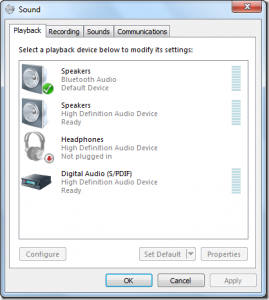 Here choose Bluetooth audio microphone to work as the default recording device. Finally, click on the Apply button to save the new settings.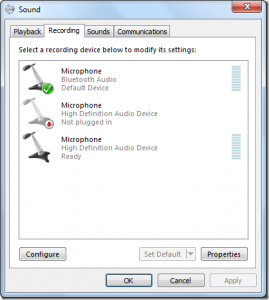 Thus you are ready to use your computer sound (input and output) through your Bluetooth headsets directly. While you make online voice chat then your Bluetooth headsets will work successfully.