Windows 10 offers you to Use Cortana Voice Commands to Lock, Restart, Shutdown, moreover, Sign out straightway without any bothering tweak. This feature takes place after the Insider build 16251. Previously also, commanding power options to Cortana was available but by creating a shortcut in the Program folder. But now, just speak out the necessary voice command and let Cortana do the work. You can also Hibernate Using Cortana Voice Command in Windows 10.
This default search tool is not only capable of providing your local items but also gives you a provision to Preview Web Results in Cortana. And extending the features of this search functionality, Microsoft has enabled this new ability to Use Cortana Voice Commands to Lock and other power options. Note – Currently this ability to give power option voice commands is for the PCs running build 16251 of Creators Update or higher.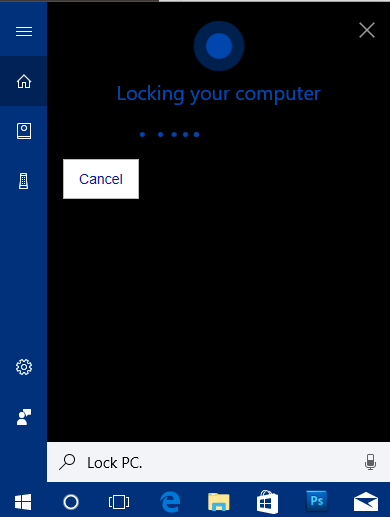 How to Use Cortana Voice Commands to Lock, Restart, Shutdown, Sign out Windows 10
Step 1 – First and foremost, click the Microphone icon on Cortana search bar to Use Cortana Voice Commands to Lock, Restart, Shutdown, Sign out Windows 10.
Step 2 – Now, speak out any of the below-given voice commands as per your requirement.
1. "Hey Cortana, lock PC"
2. "Hey Cortana, restart PC"
3. "Hey Cortana, turn off PC"
4. "Hey Cortana, sign out"
Read our guide to Make Cortana Better Learn your Voice in Windows 10.
Step 3 – Moving ahead, for few voice commands, Cortana may ask you a verbal approval. For example – In case, you commanded Cortana to turn Off PC, then Cortana immediately asks your consent. So, say Yes and let Cortana complete the shutdown command.
Note – You can also execute voice commands while your PC is in the Lock mode. But to avail this facility, you should first enable Cortana on the Lock Screen and to do so, follow these steps.
Step 1 – Open Cortana and click Settings icon on the lower left portion.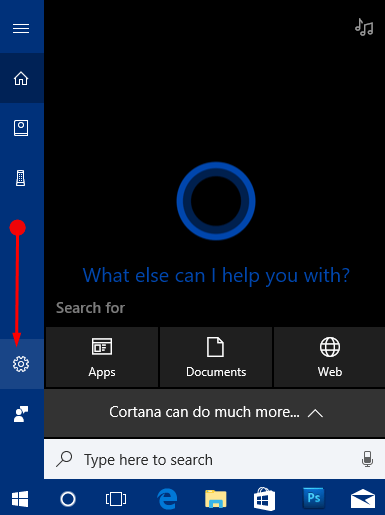 Step 2 – This immediately opens up Cortana Settings page on the PC screen. By default, Talk to Cortana section on the left sidebar comes into view. So, on its right pane, locate the heading Lock screen. Here, toggle ON the option namely "Use Cortana even when my device is locked".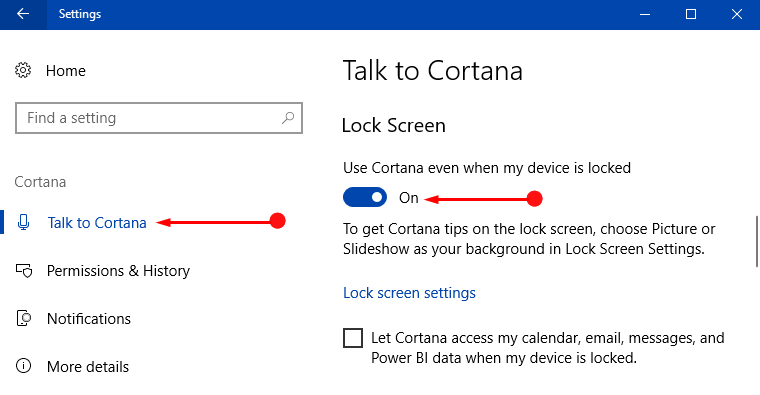 Now, you can execute the above-mentioned voice commands on Lock Screen as well.
For reference, you may like to follow How to Enable and Disable Cortana Speech Services on Windows 10.
Conclusion
Hence, as you have seen it is pretty much easy to Use Cortana Voice Commands to Lock, and other power options on Windows 10 OS. However, this new development is awesome especially when you are running out of time and just commands Cortana. The digital assistant confirms your command and your work is done.