Internet is a great way to talk with friends, family, and partners using social sites, VoIP or IM apps. You can also contact your clients online without meeting them, transfer emails, and play games over the internet. Amid many benefits of the internet, sharing photos is possibly the most used online service at this time. But sometimes, sharing photos can become a fairly boring job due to the image size limitation of the photo sharing or file transfer service.
New image compressor software "VJC "helps you to share the original image file with decent output. VJC is extremely simple image compressor software and its compression abilities are quite great also. This software lets you to decrease the file size of images without losing various qualities and provides an equal comparison between the original and compressed versions. With the VJC software, you can decrease the image size by indicating either the preferred quality or the largest file size you like.
People who are in blogging field image optimization is a tough task for them. I think VJC may be a handy tool for them.
How to use VJC image compressor software?
To get started with the software, first, download the Exe file on your desktop screen. You don't need to run setup because VJC offers only Exe file to run on the Windows version.
Now double-click on the VJC  icon to run on your computer.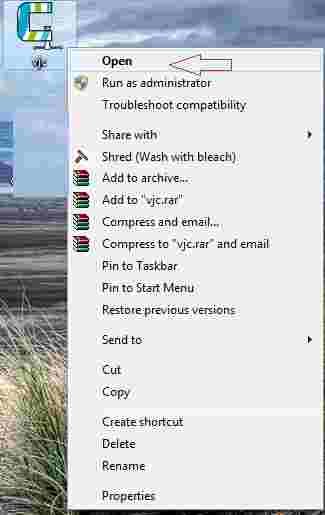 To compress any selected image with the VJC software, simply drag and drop the image file on the VJC window.
Now you may view that the VJC windows display real-time previews of original and compressed versions of the image.
A control bar is also available after the real-time preview to manage the compression quality.
quality- you can specify the output quality of the image at the lowest size by dragging the slide bar right to left.
max size – Here you can set the smallest size of the image manually.
As soon as you finish a task with the preferred output quality of the compressed image, click on save option. Now give the target directory or folder to save in new image quality and size.
After checking out the output quality of the compressed image, I have liked by quality option which is more suitable.
Note- VJC software exports only JPEG image format after compressing.
Conclusion
The VJC software produces a respectable output image without any big loss in quality. It is compatible to work on Windows 8 and 7. VJC is a handy tool that holds only 220 KB file size of your storage. So you can carry it easily on a USB drive anywhere. So it is one of the best software for image compression.