In spite of having an excellent internet connection, Google Chrome browser sometimes cannot load web pages on Windows. It keeps continuously loading and finally ends up with an error message like 'waiting for proxy tunnel' at the status bar of the browser.
You can see one more similar problem There is Something Wrong with the Proxy Server in Windows 10.
Way to Fix Waiting for Proxy Tunnel in Chrome on Windows 10
Before proceeding to fix the error, you need to be sure that the issue is occurring for Chrome Browser only. In order to ensure, follow the below steps:
Step-1: Restart the Chrome Browser and check the site or the page you are trying to surf does not load.
Step-2: Open a browser other than Chrome and try to load the same web page. If you are successful, it is sure that Chrome is responsible for the issue. Now you can start an investigation on this.
Step-3: Open the incognito window and Check if the problem still persists or not.
Step-4: Proceeding forward, Clear Chrome browsing data and check if the error still exists?
After all these investigations, if you are well confirmed that, Chrome is creating this error, you can proceed to fix this up.
Waiting for Proxy Tunnel Solutions
Follow the below steps in order to resolve waiting for proxy tunnel chrome problem. Here we go:
Step-1: Launch the Google Chrome browser from your computer and hit a click on the Menu (Its name is Customize and control Google Chrome) icon. It looks like a 3 dotted line and you can find it at the top right corner adjacent to the Address bar.
Step-2: From the drop down list of options, select Settings. A new tab will open.
Step-3: On the following tab, scroll down to the bottom and you can see an option Advanced with a down arrow. Click on Advanced to expand it in the downward direction.


Step-4: From the expanded part of this page, look for the System section. You find it near to the bottom of the page just above Reset section. From this field, click on the option Open Proxy Settings.
Step-5: A popup window Internet properties will appear with a number of tabs. Perform a click on the Connections tab. In most cases, this tab opens first by default.
Step-6: Click on the button LAN settings from the lower part.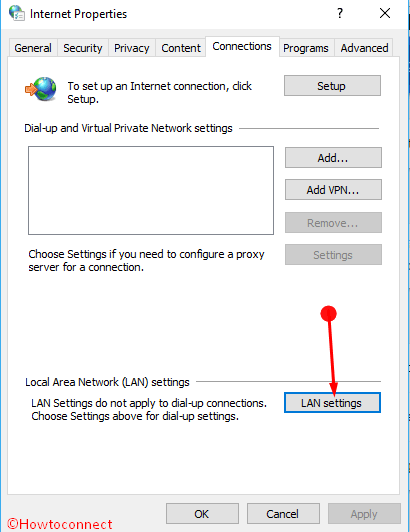 Step-7: From the next popup window, Uncheck the option 'Automatically detect settings' and press Ok. Coming back to the previous window, select Apply, then click on Ok.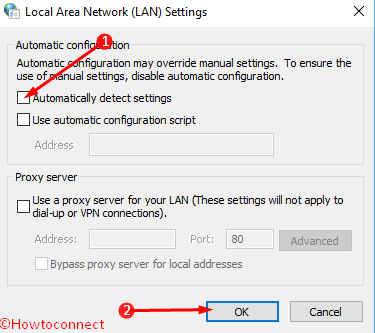 This is how you can resolve waiting for proxy tunnel windows 10.
Ending Remark
In the era of internet and technology, we need necessary information every moment. While browsing, if the browser cannot load the webpage at all with an error message, though the internet signal is great, nothing can be worse than that. In above discussion, we have figured out how to fix waiting for proxy tunnel windows 10. Hope it will be helpful and effective to avoid unnecessary time consumption by Google Chrome browser.