After the commencement of Windows 10, many users have downloaded and installed it on their systems. But we assume that there is some problem with the working of two keys. After installing the OS, some users have complained that they are facing difficulty in the performance of the Caps Lock and Num Lock keys on the keyboard. If you are also having the same problem then doesn't worry much because there are many other users like you who are also experiencing the same problem. Even some users have also mentioned that even after turning off their Caps Lock key, it remains on.
The problem has also been faced in the Safe Mode. Anyhow, a solution is there to get back the normal functionality of the Caps Lock key. But that method does not apply for the Num Lock key. We still need to find a solution for that. We believe that there is some hardware problem with the Windows 10 device. Till now there is no official solution to the problem but still, you can follow the below method and Fix Stuck Caps Lock Key in Windows 10 to its original functionality.
How to Fix Stuck Caps Lock Key in Windows 10
Click on Language in the left pane. Select – Choose an input method to always use as default from the right section.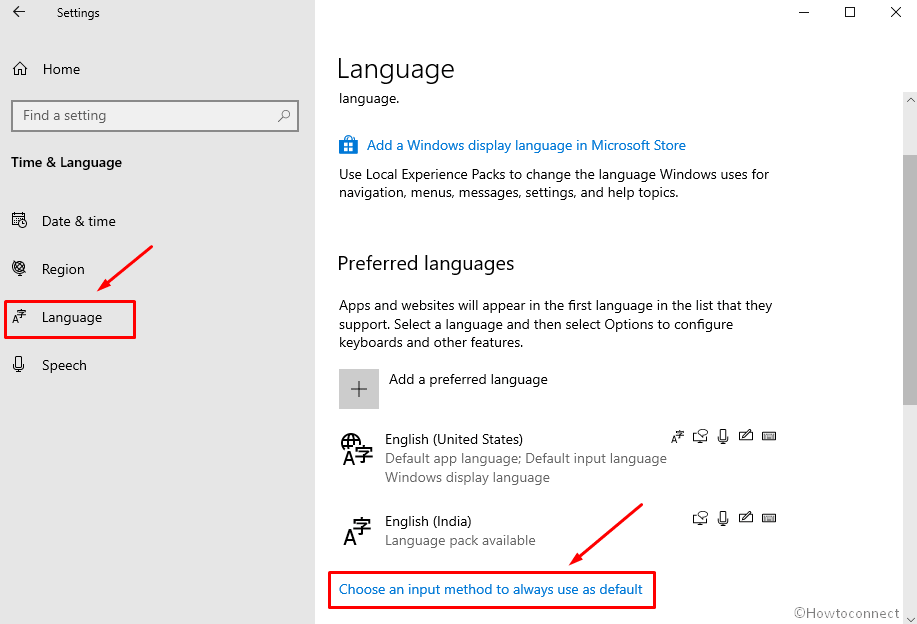 On Advanced keyboard settings page, click on the link – "Input language hot keys".
Advanced Key Settings tab is selected by default on Text Services and Input Languages wizard.
Click on the option Press the Shift key in "To turn off Caps Lock" section.
Hit on the Apply and Ok buttons to save the changes.
After the changes press the Shift key and Caps Lock will return to its normal functionality.
Note – In Windows 10 2004, go to Settings > Devices > Typing > Advanced keyboard settings link > "Input language hot keys". Now switch to Advanced Settings and select Press the SHIFT KEY. Click Apply then OK.
Repair any Windows problems such as Blue/Black Screen, DLL, Exe, application, Regisrty error and quickly recover system from issues using
Reimage
.