We have always seen and discussed downloading and installing the latest versions of any app or device drivers. And in Windows 10 the neoteric and latest editions of the device drivers are being updated by the operating system. Things become so easy and convenient when it comes in uploading some newer editions of the device drivers but always it is not certain that they can be carried well throughout. In many cases, the real confusion occurs with the new versions. Wouldn't it be great to get back to the previous version and make things behave normally?
Well, with Windows 10 you don't have to worry about that. You can easily replace the mistakenly installed device drivers and restore the previous working version. There is a provision in Windows 10 where you can get back your former version of your device driver. We will go through the detailed steps now and see how to get back the former version device driver in Windows 10.
How to Get Back Former Version Device Driver in Windows 10
Please use an Administrator account to perform these steps. Now let us see them in details:
Take yourself to the Control Panel to get in the Device Manager window.
Under Device Manager, you will see all the installed devices of your computer. Look for the suspect device whose version you want to roll back to the former one. Right click on it and opt to open its Properties dialog box.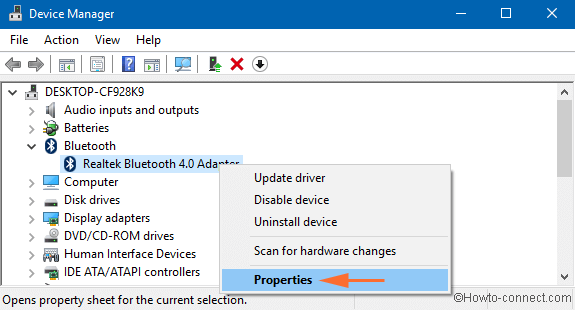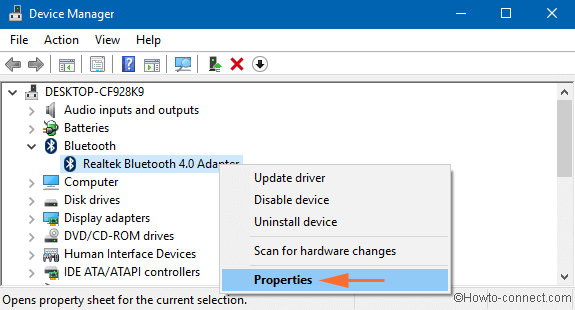 The Device Properties dialog box will come where you need to jump into the Driver tab. On the Driver tab, you will find a button that says Roll Back Driver. Click on it to roll back to your former version of the selected device driver. Click the OK button to confirm the rollback of the selected driver.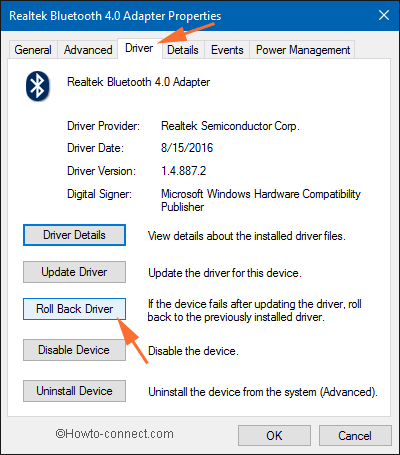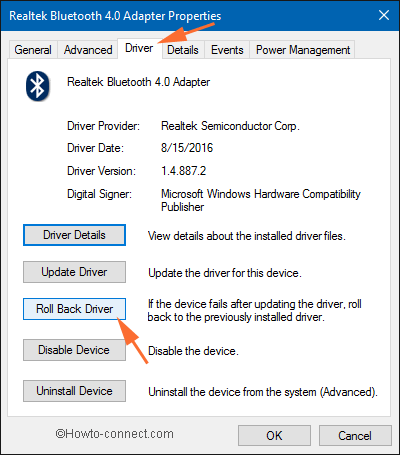 Done! You will be rolled back from your mistaken installed driver to the former edition.
The End
It is how wonderful to see Windows 10 doing everything on its own when it comes to the installation of new device drivers. But the icing on the cake is that if turns out be a misbehaved one, the users can easily roll back to the former version of the device driver. Believing that you will also try this out as it is very interesting and saves you from the erring drivers, we are concluding this post. Looking forward to your comments!