Like other Windows versions, you can be able to Turn Off System beep sounds after a little customization on Windows 10. Read the right process to cut it.
You might have known system beep is set for the PC to emit crackling long going hooter like sound at different occasions like Failing of RAM, Cache Memory Error. This sound makes us uneasy many times.
Hence, I thought to Turn Off System Beep Sounds on Windows 10 so that I can carry out my work peacefully. This will be helpful for all those who want to get rid of this Beep sound of Windows 10.
How to Turn Off System Beep Sounds in Windows 10
The first task is reaching the Sound Settings, so
Jointly press Win+X on your keyboard and prefer to go with Control panel.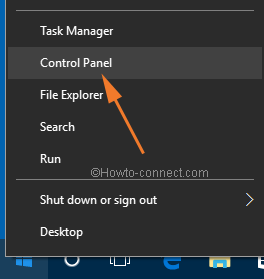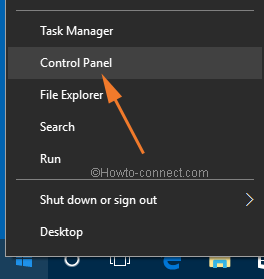 If it is appearing in a Category view then implement a click on Hardware and Sound.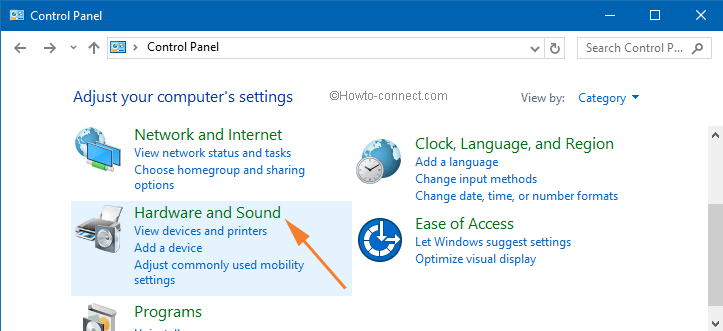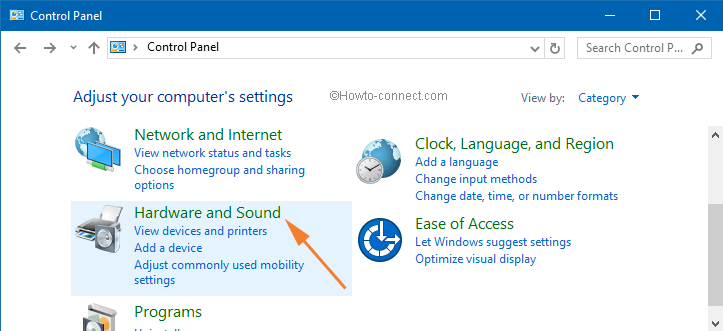 Click on Change system sounds link of the Sound option.
Otherwise, if your Control Panel spreads up in a Classic view  then bring your mouse pointer to the Sound icon directly and strike a click on it.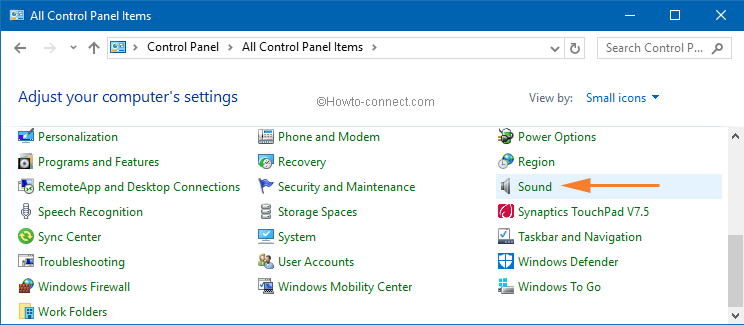 The Sound wizard will now come on the screen. Look for Sounds tab Do a Click on.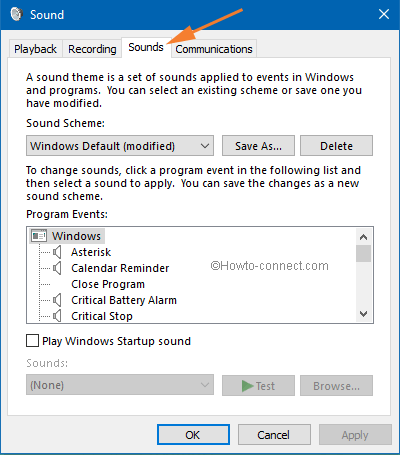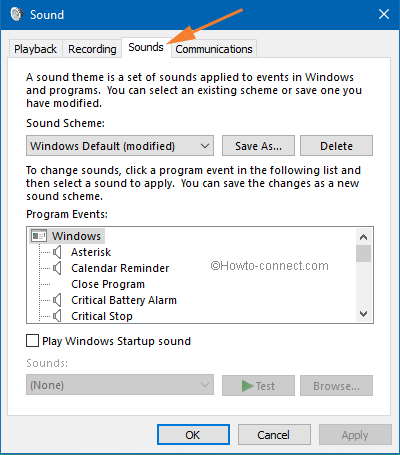 Now under the Program Events section, scroll down and select the option which reads as Default Beep.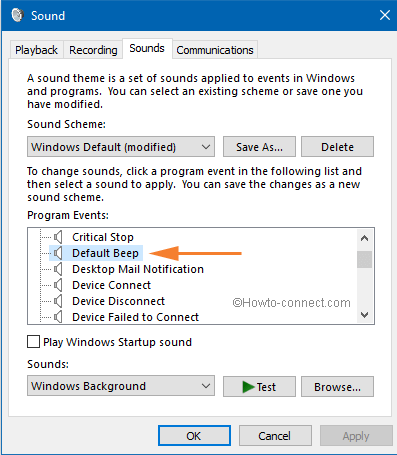 After opting the Default Beep, go to the Sounds section and click on the drop down menu.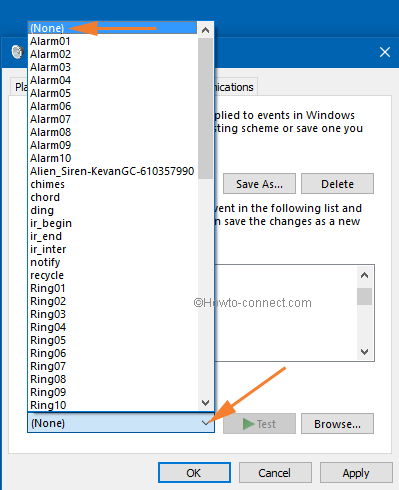 In the obtained list look for the option None and set it as the Sound.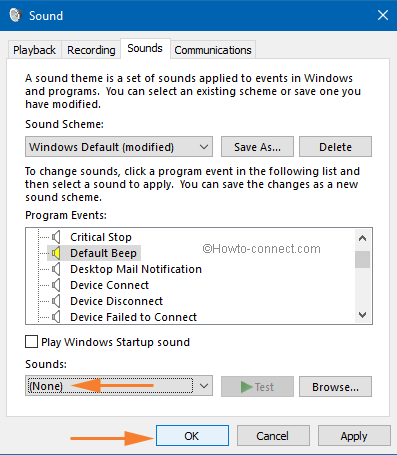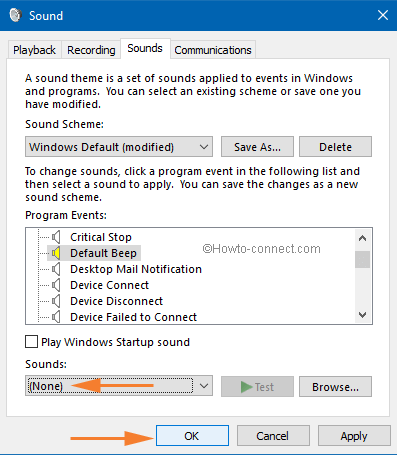 Now click on Ok to disable the Beep sound.
Final Note
I will really appreciate if you all drop down your comments after the topics that you cover so that we can also get your feedback and work on our drawbacks. And as far as this Beep sound is related I am happy after disabling it. Try out our other posts on Windows 10 and let us know your reactions.
There is a famous quote which goes like this – The Voice of God Can Be Heard Only in The Depth of Silence! And really I am trying to be silent which is quite difficult at the present moment. You must be thinking that in the technology related website why I am quoting things related to God?! Well, my dear friends, I am concentrating on the topic silent. The silence things have to be applied to the computers also. And so let me get back to the main track and tell you that the Beep sound on Windows 10 really put me into irritation. Even while changing the volume or pressing any wrong key the Beep sounds bursts out like an atom bomb. Oh!!! What a pain to the ears!