After getting Windows 8.1 update you find more features to customize and personalize your metro screen. One of these is number of apps you display on All app screen. Now you can show more or less apps you want on your Windows 8.1 all app Screen. All App Screen shows the list of apps and software Windows Tools, Accessories in icon view. You can navigate to all app screen from metro screen by clicking the arrow at the lower left part or pressing Ctrl+Tab on Keyboard. Here we are presenting quick tips following which you can display more apps on all app screen.
Recommended: How To Activate Auto Logon in Windows 8
1. Move your cursor to any corner in the left side of Windows 8.1 PC.
3. Click on the Settings on Charms bar. Settings option will extend vertically.
4. Click on the Tiles.
6. Now toggle Show more apps in Apps view to Yes.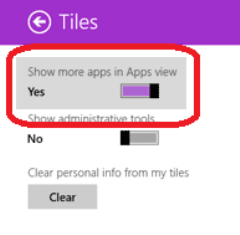 Now open all apps from Start Screen by clicking on the small arrow icon or Press Ctrl+Tab.
You can set apps view according to the date on which it was installed, alphabet, most used, and category wise. After setting the app view alphabetically and clicking on an alphabet you can see all Apps and programs in grid view which is very convenient for users and looks very beautiful.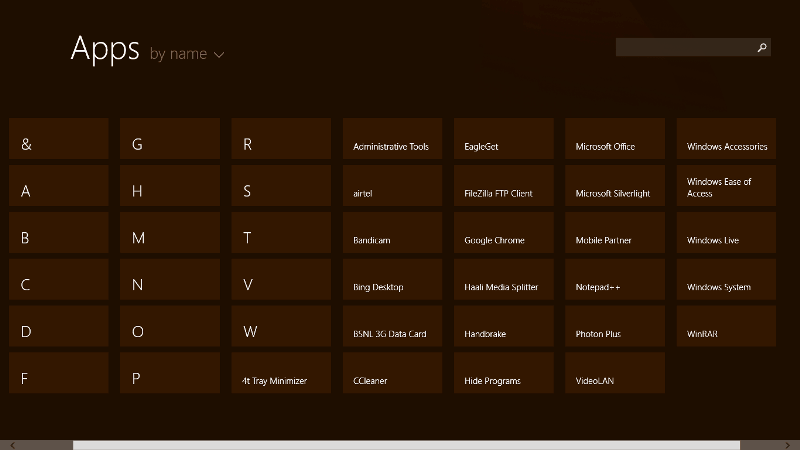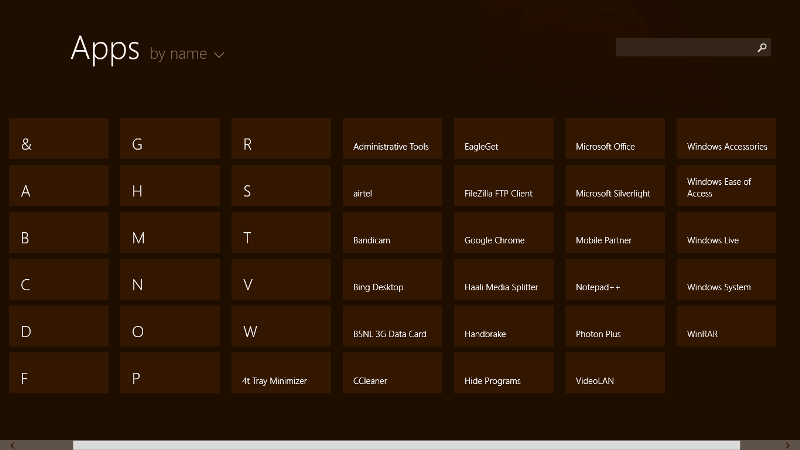 Must Read: