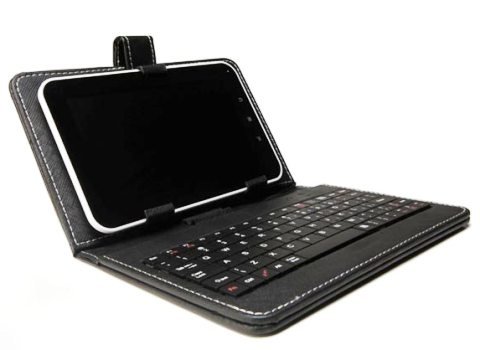 With the advent of the ever-rising technology in communication and micro-computing, Smartphones and tablets are becoming the primary preference of all. In this modern world everyone wants to enjoy the technology irrespective of nationality and financial barriers and for this Datawind Inc. is a boon. It is the UK based electronic company producing high-end, good quality and cheapest Android based Tablets / Smartphones.
One of Datawind product Aakash Tablet has been quoted 'the cheapest tablet across the globe'. But the major drawback of Aakash tablet is it can be availed only by students and not for common people. But don't worry there are other Datawind products available for use that are equally cheaper and far better than Aakash tablets.
 How can the common people have low-cost Aakash tablet?
The Aakash tablet is an initiative by Government of India for the students only. But everyone can use the commercial version of Aakash, i.e. being sold under the brand name Ubislate.
What are the features of the Ubislate tablet?
Though Datawind has produced low cost tablets, it has not made any alteration with the features of the tablet. If we compare it to any other tablet available in the market, we would find that it is giving more than what it is demanding (I mean the price). The Ubislate is full features packed into one, we have features like-
A high speed processor i.e.1 GHz
Good quality touch panel; available in both resistive and capacitive types
High Quality Video Streaming and HD Quality Video Playback
Android OS that supports all apps
Email, web, camera, all android supported apps
Supports SIM card and Wi-Fi
Expandable memory up to 32 GB
Support standard USB Devices (such asPen Drive, 3G Dongle etc)
How many Ubislate versions are there?
Till date there are 5 Versions of  Ubislate Tablet launched
Ubislate 7+
Ubislate 7Ri
Ubislate 7R+
Ubislate 7Ci
Ubislate 7C+
How can we get the Ubislate tablets?
Ubislate is being sold online, till date there have been no stores for buying Ubislate. We can order Ubislate by following the steps given:
First of all we open our browser and go to the link-
A new web page opens. Then click on the Products option, as soon as a sub option arise click on Ubislate option.
This takes you to Ubislate web page then you can check out the product you want and once you make a choice, click on Buy option downwards.
Once you do this a new tab opens, and there we need to make a final choice of the product.
Once you are done a form comes up with new tab. Just fill the form and provide the way of making payment.
Having done this, you have booked your Ubislate. And it will be shipped till the projected date.