This post is for the users who want to experience both 2004 and 20H2 at the same time. Windows May update 2020 version is activated with a small update  KB4562830 to the Windows 10 20H2. It is well-known that the version is a service pack and can be enabled with an enablement package.
When upgrading from Windows 10 1903 to 1909 the functions were also pushed via an update but were released too. In the case of 2004, the same is not released. Therefore if you aren't thinking to switch to Windows 10 20H2 and want to experience the new view in the Start menu (including the new folder view under "All Apps") you can easily activate. Furthermore, you will have the ability to use new functions in the Alt + Tab menu.
Activate 20H2 Features in Windows 10 2004
Here is How to Activate 20H2 Features in Windows 10 2004 –
Open Registry Editor and go to the following key –
[HKEY_LOCAL_MACHINE \ SYSTEM \ CurrentControlSet \ Control \ FeatureManagement \ Overrides \ 0 \ 2093230218]
Right click and select New followed by DWORD (32-bit) Value.  Name this value EnabledState.
Repeat the same and create a DWORD EnabledStateOptions.
Double click on "EnabledState" put in "00000002" in the Value data. Select OK.
In the same way, enter Value data 00000000 for "EnabledStateOptions".
See once more –
EnabledState  – DWORD: 00000002
EnabledStateOptions – DWORD: 00000000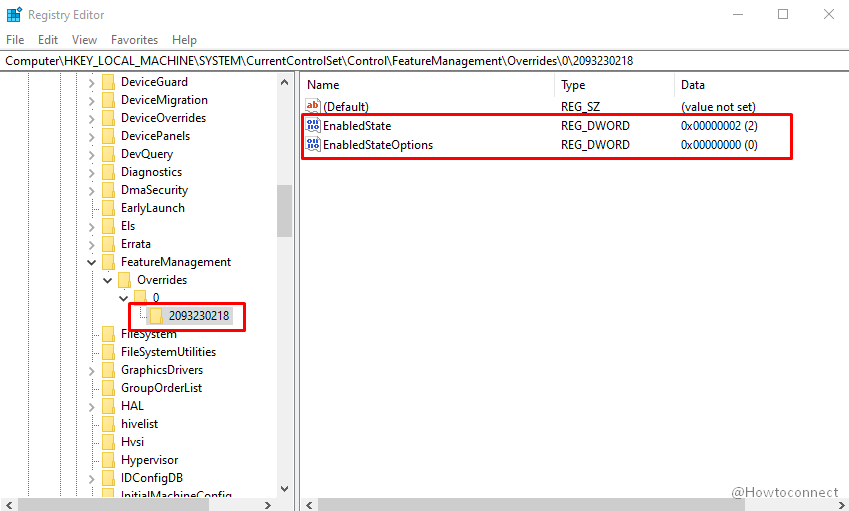 Easy way –
Download the zip file – 20H2 Features in Win 10 2004
Unzip it.
Right click and select Merge.
Click Yes on UAC prompt.
Select "Yes" on the Registry Editor confirmation dialog.
Now reboot the system or restart Windows Explorer.
If you want to remove it, go to the registry path and right-click on EnabledStateOptions to delete the entry. The requirement is Windows 10 2004 19041.423, which came yesterday via KB4568831. This change is only for users running Windows 10 2004 19041 and not for the 19042 or the insiders on the Dev channel.
That's all!!!