App Tiles Pinned on Start Menu Plain and Without Titles – On Windows 10, numerous people are experiencing countless weird drawbacks periodically. One of those is empty application tiles having nothing written on it, no symbol, and in absolutely in immobile positions even though they are set to be live. For few, a restart fortunately figured out but few of them get stuck as the reboot fails to resolve the flaw.
The second possible workout that you can attempt is to restart Explorer shell and resolve the plain tiles trouble on Start Menu without interrupting your ongoing work.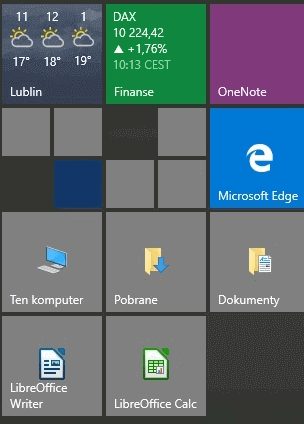 How to Fix App Tiles Pinned on Start Menu Plain and Without Titles Windows 10
Step 1 – Launch Task Manager either by doing a right-click on the taskbar and clicking Task Manager from the arrived menu or jointly strike the combinations of Ctrl + Shift and Esc keys.
Step 2 – If all the tabs are not visible in the emerged box, hit the More details button at the lower left end.
Step 3 – On the subsequent screen, Processes tab gets highlighted by default, stays there and underneath locates Windows Explorer.
Step 4 – Select it and hit Restart button at the lowermost part of the ongoing task manager.
Step 5 – As an alternative to step 4, you can also execute a right-click on it and hit on Restart choice located in the approximately middle portion of the context menu.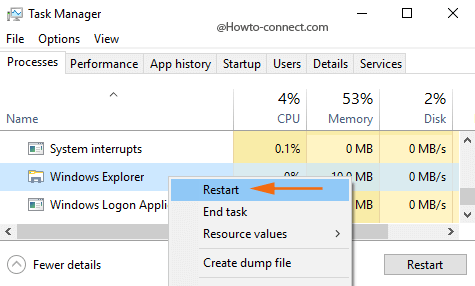 Step 6 – After the Explorer shell gets restarted, the trouble of the plain tiles on your Start Menu will get repaired.
On Windows 10, you might have suddenly come across this peculiar behavior on Start Menu where umpteenth modern app tiles appear plain and do not exhibit their titles or notification count. In fact, this is a bug, which hinders the apps to fetch the concerned information. Well, in some cases, modifications in display resolution can result in this mess up, however, the above quick steps will fix the look of the plain tiles on Start menu.
Repair any Windows problems such as Blue/Black Screen, DLL, Exe, application, Regisrty error and quickly recover system from issues using
Reimage
.