Where some users want to hide News and Interests from Windows 10 taskbar, several people like the widget and literally like to read the stuff. But not all of them prefer the same language for their feed. Being a global feature, it supports different languages and shows content suitable to your location. Let's see how to change the language of News and Interests feed in Windows 10 in case yours isn't following your preferred language.
The widget is a new addition to Windows 10 and motivated and developed on the experience of likings of users for news reading on mobile phones. The feature remains enabled by default and is displayed on the taskbar right next to the notification area. With this widget, you can get all info regarding trending news, current weather conditions of your location, sports updates, stock reports, and more. Most important, you can access all feeds without the distraction of switching between apps, websites, and other devices.
Change language of News and Interests feed in Windows 10
Here is how to Change language of News and Interests feed in Windows 10 –
Hover the News and Interests widget from the taskbar.
From the upper right corner, hit the ellipse icon.
Select – Language and content.
When you are asked to choose a browser click the – Microsoft Edge.
Doing so will launch Edge that displaying the MSN settings page.
Click the drop-down menu present under Language and content.
Choose the language you prefer.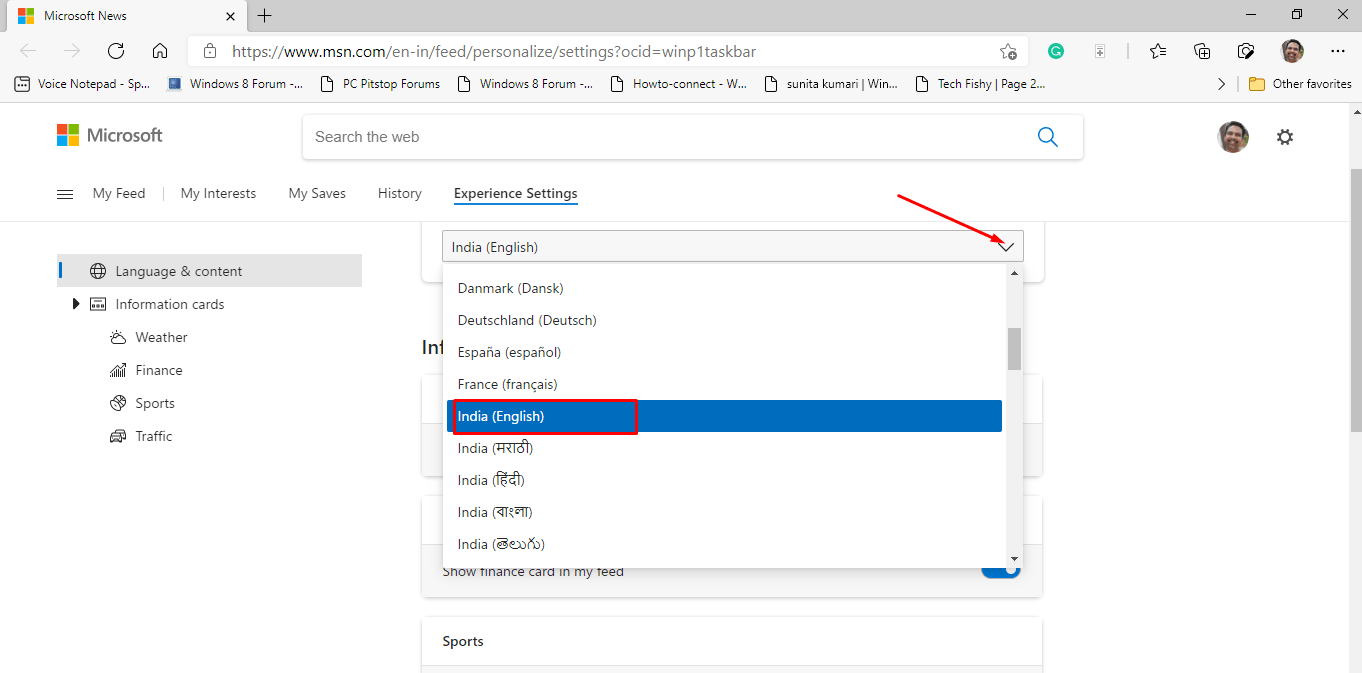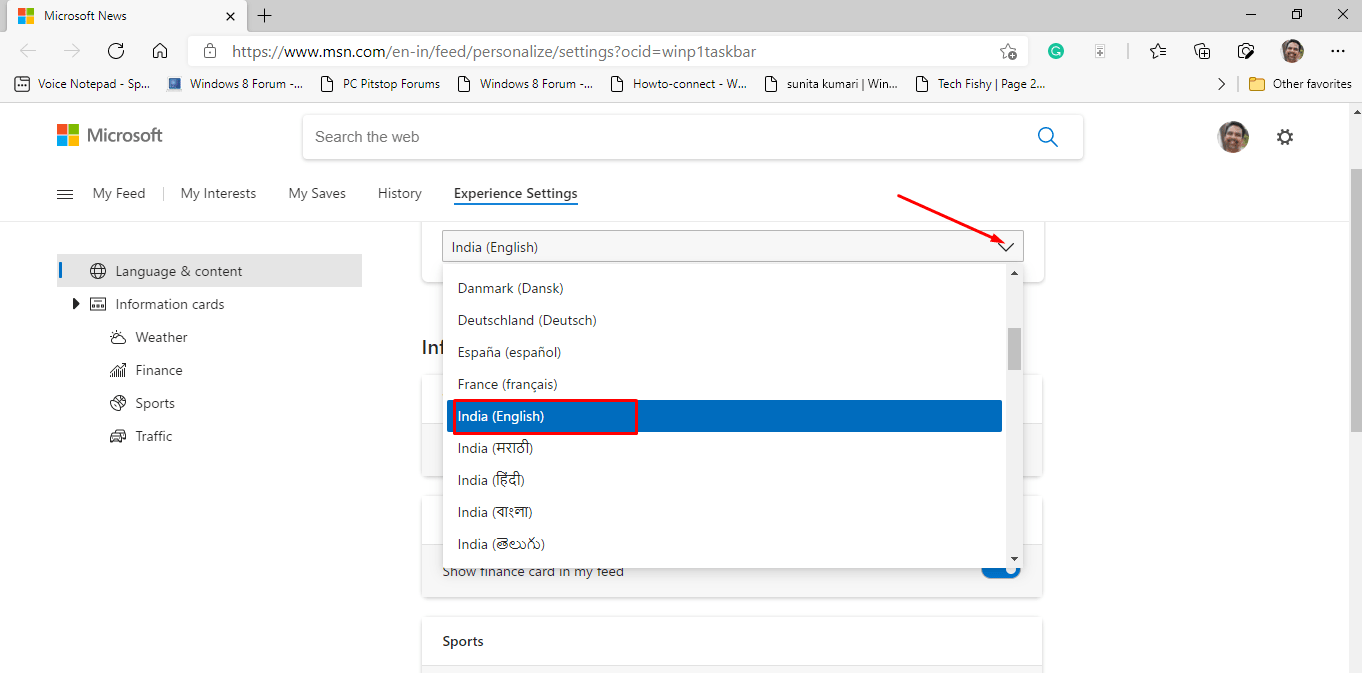 Now, again click the News and Interest widget present on the taskbar.
Hit the refresh button from the top right corner.
Finally, Wait and let the widget translate all content to your selected language.
Note – Keep in mind that When you execute the above steps to change News and Interests Feed language, the language of the entire MSN Portal for your account gets altered too.
That's all!!