Windows 10 provides Narrator for visually impaired users with several settings and tools. This application reads out every cursor movement and keyboard keys on system screen or web. Recently it has added Audio channel feature for the better sound experience while working with this tool.
Audio Channel for Narrator Speech Output Setting allows you to choose a speaker of either device to hear its utterance. The setting displays a drop-down including all the devices you have connected to your PC and you need to select only.
How to Choose Audio Channel for Narrator Speech Output on Windows 10
Step 1 – Press the Ease of access settings shortcut combination Win + U and allow it to appear on the screen. Toggle the Narrator to switch it on.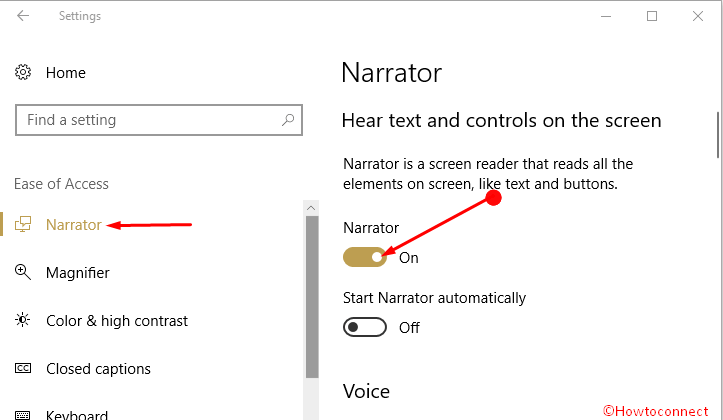 Step 2 – You find a drop down under Sounds you hear section in the right pane. This is existing exactly below Select audio channel for Narrator speech output. Click on the drop down and pick the appropriate option using which you think to get a clear voice.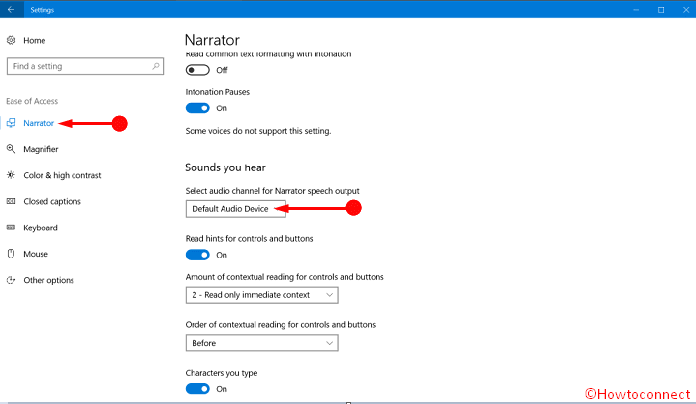 Narrator is an important tool for the users who are destitute of vision. The application lets them use a computer without a display to perform common tasks. It interacts with your activities with the texts and buttons on the screen and reads. In addition, the Narrator assists to write emails, browse the web and do jobs with documents. In fact, it continuously reads the letter you write in an editor box and gets you know which key you are pressing exactly. You will see specific tips about this app in this article – How To Turn Off Narrator at Bootup on Windows 10.
It also includes commands for the navigation to different things as Windows, web, and apps. You become able to find where you are on your PC using this. The tool reads text (with punctuation), paragraph, line, word, and character as well as determine characteristics like font and text color. It proficiently orates tables with row and column navigation.
Narrator also upholds Scan Mode and allows you peregrinate using only the up, down, right and left arrow keys on the keyboard. It offers to Add a Braille display that helps in the case a user has visual issues.
Conclusion
So above are the method to choose audio channel for Narrator Speech Output on Windows 10 boosting your experience with the tool. We hope this will be proven as a real support for visually impaired users.