After you Connect Bluetooth device to Windows 10 laptop you can perform various tasks including transferring files. Windows 10 comprises Bluetooth features that let you connect to the other Bluetooth enabled device.
If you have not any network access and need to transfer file from your Windows 10 laptop to another device having Bluetooth you can understand the importance of Bluetooth. Bluetooth is such a feature in Windows 10 coming from the earlier versions that can easily make your many tasks easy.
If you want to listen to music in raised volume, connect your speakers through Bluetooth, lots of printing work is pending due to the boring task of connecting cables to the port, so turn on Bluetooth on both devices and take printouts. Got stuck in a narrow place with limited cables, transfer files using Bluetooth. With so many benefits, this feature is always a favorite among the users. So, follow the steps below and connect Bluetooth device to Windows 10 Laptop and accomplish any of your tasks.
This post may help you:
How to Fix Bluetooth Refuses to Turn Off in Windows 10
How to Connect Bluetooth Device to Windows 10 Laptop
1. Allow the Settings app to be opened on your screen from where you need to pick up the Devices category.
2. Cast a look at the left column of the Devices where you can find Bluetooth.
3. Now, simply with the help of the slider switch on your laptop's Bluetooth.
4. The laptop will start scanning the accessible devices with activated Bluetooth.
5. After the scan gets over you can see the name of your device listed. Click on it and you can see a Pair button. Make a hit on Pair button.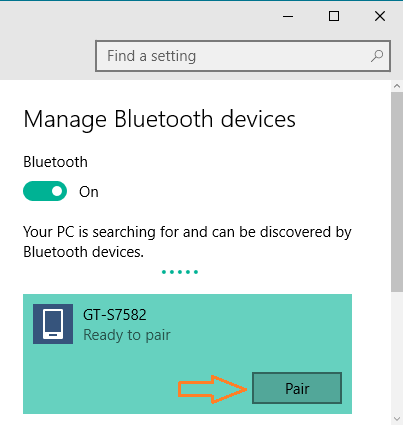 6. This will now pair your device with your Windows 10 laptop. But you have to confirm the passcodes in both the devices. Give affirmation to the code you see on your device plus on your Windows 10 screen.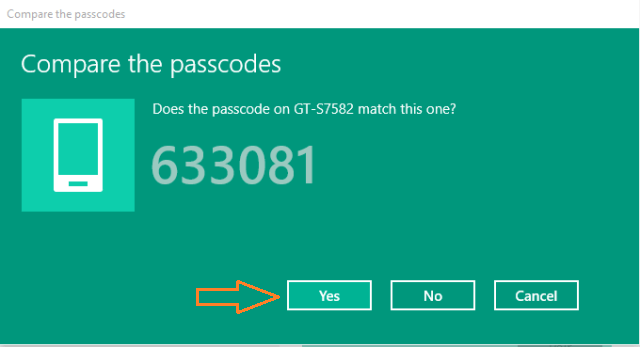 7. After the confirmation of the codes, you can see your device successfully connected to your Windows 10 laptop.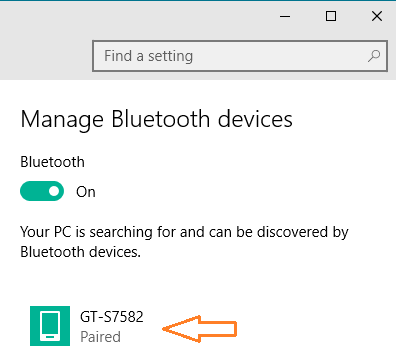 Everyone is in a hurry. So taking advantage of modern features in improvised devices, we are sharing files through Bluetooth. You should always take the benefit of things when it comes to you. So, why to leave Bluetooth?!