The biggest buzz of this year is yet to be released and today we are going to show you how to download 1903 Windows 10 May 2019 Update ISO file. Like every time, you will receive the OS edition automatically. By any chance, if the update fails or you are being little tech savvy, obviously need to go through manually downloading the ISO.
Suppose you are already aware of the Windows 10 1903 Changes, Improvement, and Features. If you don't have a suitable Internet connection beside and yet want to enjoy the latest Operating System, there is definitely a way out using ISO file. For your convenience, Microsoft is offering Official MCT (Media Creation Tool) to serve this purpose. With this, you can download whenever you get a better internet connection and carry it anywhere in USB stick.
Way to Download 1903 Windows 10 April 2019 Update ISO File
Here is how to download 1903 Windows 10 May 2019 Update ISO File –
Step-1: Open any web browser and visit this link that leads to Microsoft Website.
Step-2: Once the page is upfront, move ahead to Create Windows 10 installation media section. Click on the option Download tool now.

Step-3: After the download is completed, double click on MediaCreationTool1903.exe.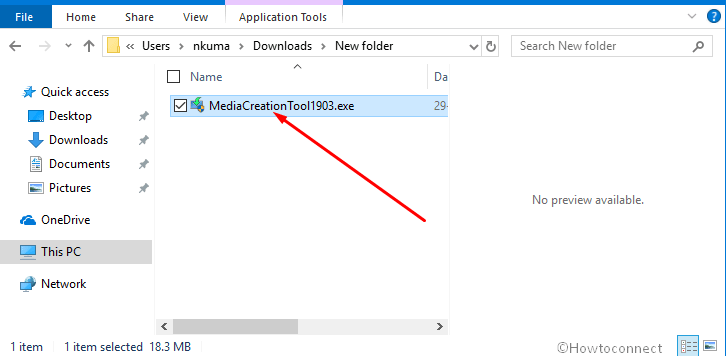 Step-4: UAC will immediately prompt for permission. Hit Yes to provide consent to it.
Step-5: On the following screen, you will come across a window temporarily saying Getting a few things ready with revolving dots. You need to be a little patient and wait until the loading finishes and Windows 10 Setup wizard rolls out.
Step-6: In the same window, choose Accept button to pass ahead to next.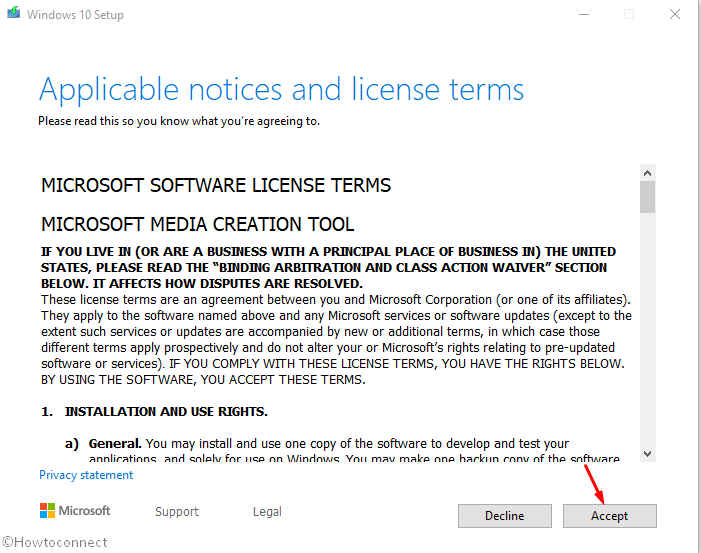 Step-7: Check the radio button against "Create installation media (USB flash drive, DVD, or ISO file) for another PC" and hit the Next option from the bottom right corner.
Step-8: The setup will automatically detect the Language, Edition, and Architecture for your computer. In case you like to modify them, hit a click on the drop-down menu in each section and specify preferable choices. After finishing the selection, hit the Next button to move forward.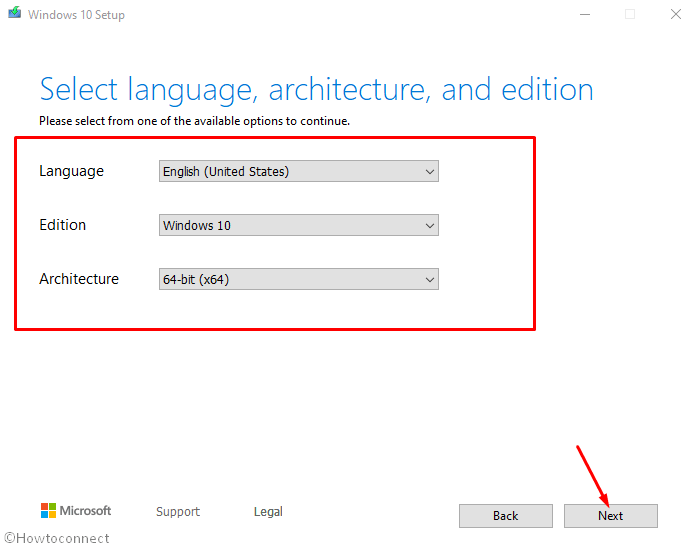 Step-9: On the subsequent window, two options will be offered to Choose the media. Select the radio button beside ISO file and do a click on Next.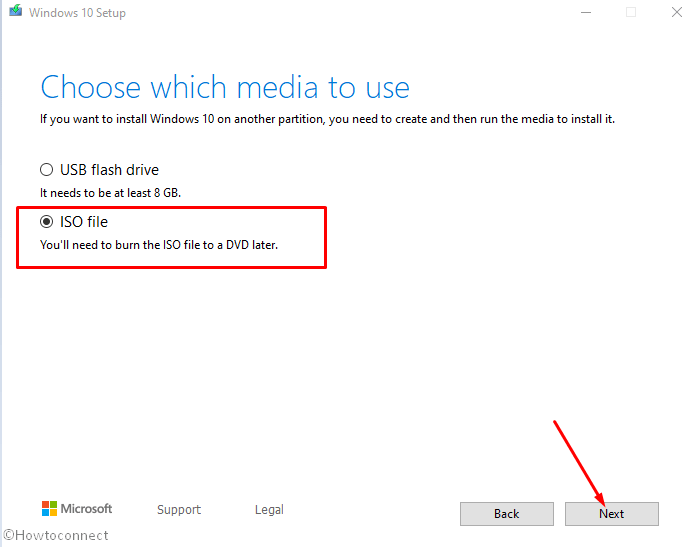 Step-10: On the following Set up wizard, select the location where you opt to store the copy of ISO file and hit Save button.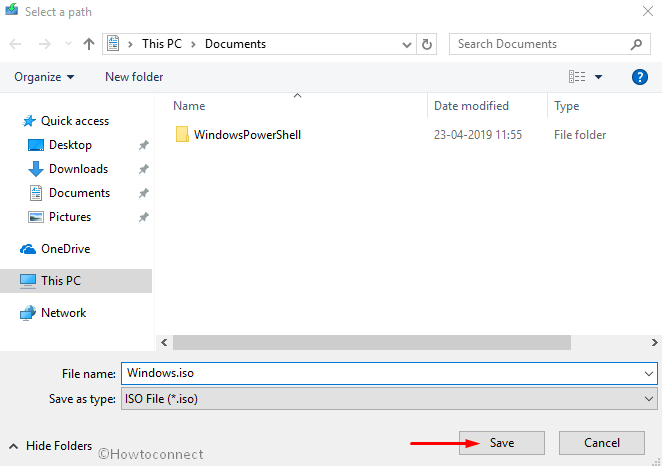 Step-11: The downloading will start shortly and you will see the progress rate in Percentage. Whenever it reaches to 100% complete, select the option entitled with Finish.
Important – When you download 1903 Windows 10 May 2019 Update ISO File it can take a little longer based on the speed of the Internet you are using. The total file is about 8GB and that is pretty large to take a good amount of time. Be patient and wait until Downloading finishes successfully.
Once Downloading process ends normally, you are ready to Make Pendrive Bootable for Windows 10 May 2019 Update ISO.
That's all!!!