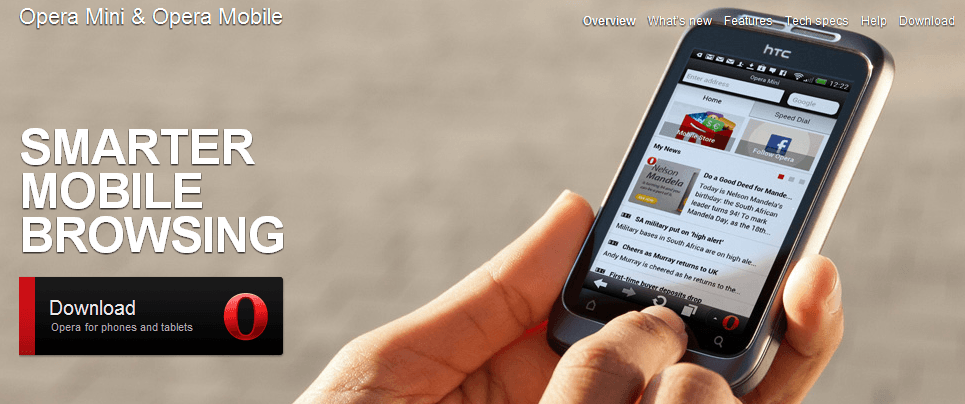 With latest smartphones, tablets or java phones, you often search the best Internet browser to browse Internet speedily and securely with low – cut rate. Most reputed IT firm Opera is known for the best Internet productivity at this time. It launches different varieties of updated mobile browser app time to time for every compatible mobile platform.
For every mobile platform, Opera Mini app is present to browse Internet with enhanced features. Today, this one browser for desktop version is counted the third best product after the chrome and Firefox.
Opera Mini is absolutely freeware app for every platform like mobile as iPhone, Android, Blackberry, Symbian, Java or computer. In this tips, I am providing brief features of Opera Mini and download link to download up-to-date version right now.
Features of Opera Mini
Opera Mini provides their web pages in 90 % compressed mode to make mobile surfing with cut-rate.
This browser is ready for 6 times faster browsing, particularly for mobile users accessing through general GPRS.
Opera Mini starts your desired websites with a single tap.
It supports Visual tabs feature. Through it, you may switch every launch web pages speedily.
Its screen comes with overview of your desired websites, up-to-date info from Twitter and Facebook, RSS feeds details and others.