Google Chrome has come with a new option that lets you modify the appearance of the New Tab page (in short NTP). This customization menu is called version 2 and is available in Chrome 76 and in later ones as well. Basically, the feature replaces the classic pop-up menu with a customization window by keeping the previous options the same. Like earlier, it allows users to set its color, change the background, and adjust shortcuts using a new dialog. However, it is not turned on by default, you need to activate it using a flag. So, here you will see instructions to enable NTP customization menu Version 2 in Google Chrome.
This menu appears as a welcome page if you install Chrome browser afresh. But users who are already using it, need to click the pencil button located in the bottom right corner of a new tab. After doing so, a small flyout menu will show up with the essential customization options such as Chrome backgrounds, Upload an image, Restore default shortcuts and default background.
Enable NTP Customization Menu Version 2 in Google Chrome
Here is how to enable NTP customization menu Version 2 in Google Chrome –
Step-1: Press Win and S together at once to bring forward Windows search bar.
Step-2: Type chrome in the text bar and click Open option when the result becomes visible.
Step-3: Copy the following and paste it into the address bar of Chrome –
chrome://flags/#ntp-customization-menu-v2
Step-4: Hit Enter key to head over.
Step-5: Set Enabled using the drop-down options of NTP customization menu version 2.
Step-6: A pop-up will appear in the bottom of that page. Click Relaunch now button to make the changes effective.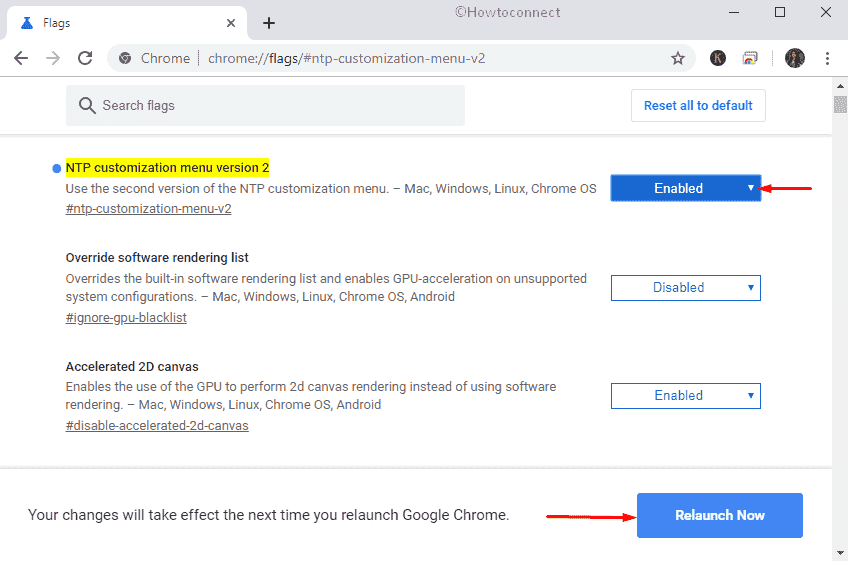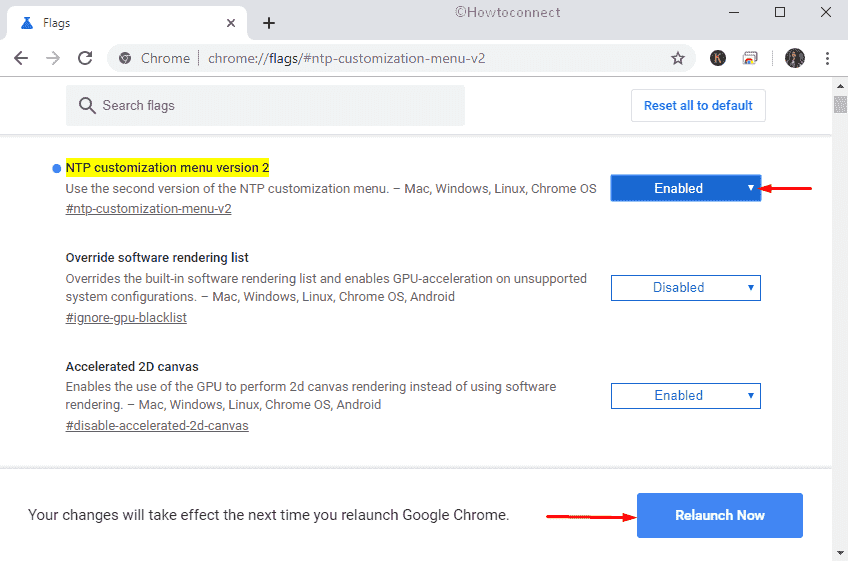 At a later point, if you prefer to disable the feature, simply access the "flags" page and set the above option to Default.
That's all!!!!