The Microsoft team actively trying to develop the Chromium project that would enhance the overall browsing experience. Developers have provided you the ability to Enable Windows OS Spell Checker in Google Chrome by inserting the Windows own software. This feature is currently only available in the development versions of some browsers. Using this application, you can easily find spelling mistakes and spelling suggestions as well. Along with, Spell-checker is a highly effective tool which is easy to use and fast to respond. Basically, this is a built-in application which supports 12 languages for checking the spellings.
In addition to this, Google Chrome has also a built-in Hunspell spell checker. This is an open-source application created for languages with rich morphology and complicated word. However, it can be further replaced by Windows Spellchecker in the upcoming days. Currently, these changes have been implemented as an experimental flag. Although, the new version is not available in the Edge Canary right now.
Way to Enable Windows OS Spell Checker in Google Chrome
Here is how to Enable Windows OS Spell Checker in Google Chrome –
Step-1: Open Chromium based Canary channel on your device.
Step-2: Go to the address bar of the browser and type the following command – chrome://flags. Press Enter
Step-3: On the subsequent page, type Spell in the search bar.
Step-4: Locate Use the Windows OS spellchecker from the below section.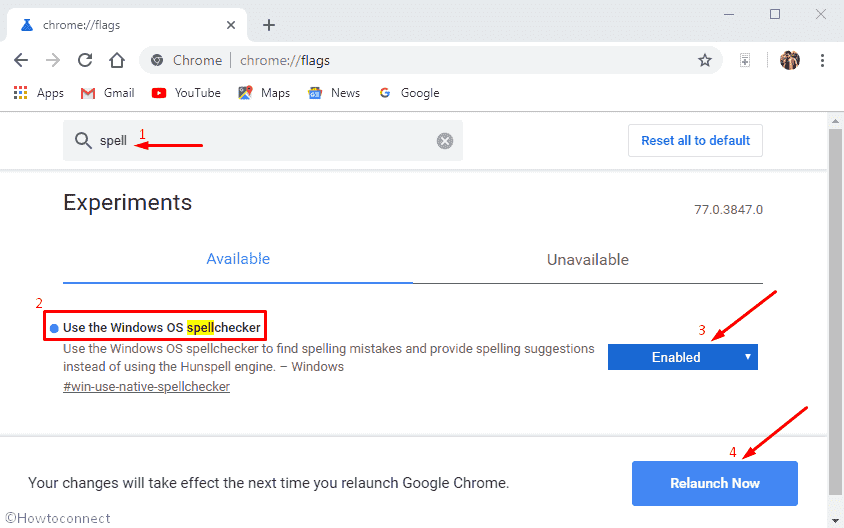 Step-5: Additionally, you're able to directly access the following page using the link to the flag – chrome://flags/#win-use-native-spellchecker.
Step-6: Click on the drop-down menu of the located result and switch it from Default to Enabled.
Step-7: At this point, a Relaunch Now button will prompt at the bottom of the screen asking you to restart the browser.
Step-8: Click on the same to take effect the changes in the browser.
That's all!!!