A substantial number of users are complaining about Critical Error in Microsoft Edge. This is basically a scam in the name of Microsoft and the team has nothing to do with it. It often conceals the content and is a major threat to your privacy.
While browsing this built-in web browser, the page suddenly displays a red background color and a huge text with a title Microsoft Edge Critical Error. Potentially Unwanted Programs (in short PUPs) always misuse computer resources which eventually slows down PC's performance. Moreover, the pop-ups, coupon, banners are potential user program that display advertisement decreases the speed of internet supply. So, to secure your browsing data and habit, you should try to eliminate this issue as early as possible.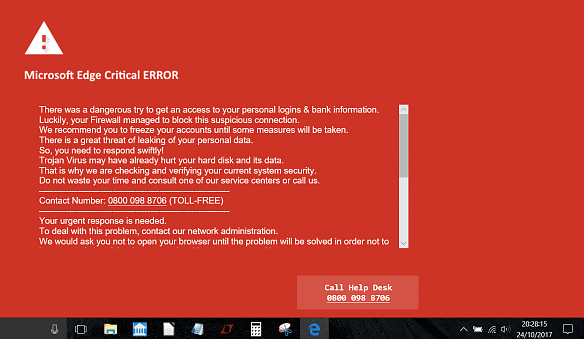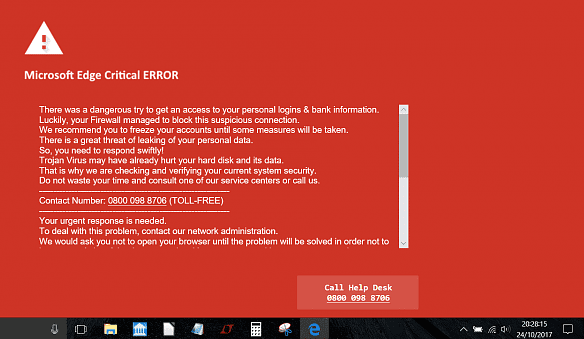 Critical Error in Microsoft Edge Solutions
Solution-1: Uninstall Deceptive Applications
Step-1: Before you proceed towards uninstalling the deceptive application, ensure to close Microsoft Edge from Task Manager. To do so, first, perform a right-click on the taskbar and choose Task Manager.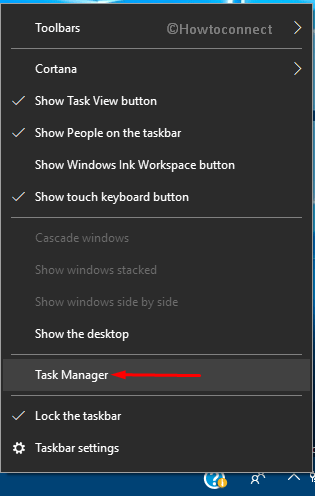 Step-2: Under Processes tab, locate and right-click Microsoft Edge entry.
Step-3: From the list of few options, click End task. In addition, you can also select Microsoft Edge and click End task button at the bottom (see snapshot).
Step-4: Now, appoint a right-click on Start Menu and click Apps and Features.
Step-5: When the same settings page opens up, locate the suspicious app. You can also take help from Google to find whether it falls in the PUP category or not.
Step-6: Select that deceptive program and click 'Uninstall'.
Step-7: Moving ahead, open Microsoft Edge browser but ensure to not restore the last browsing session. Next, click the three dots icon (. . .) and hit Settings.
Step-8: Click the button namely Choose what to clear underneath the section Clear browsing data. Select all the checkboxes and click the Clear button.
You may like to read our full article on How to Clear Bing Search History on Edge Browser.
Solution-2: Remove Malicious Add-ons from Edge browser
Launch Microsoft Edge browser by clicking its icon that occurs on the taskbar. When the browser comes into view, click Settings and more icon (. . .).
Once the menu pane expands, locate and click Extensions.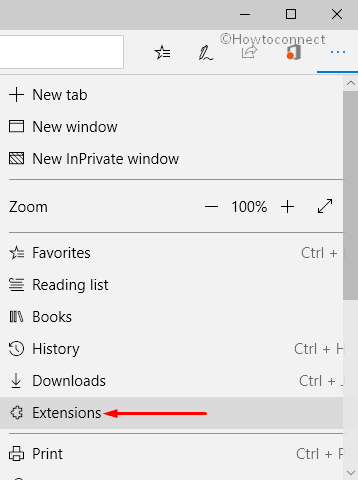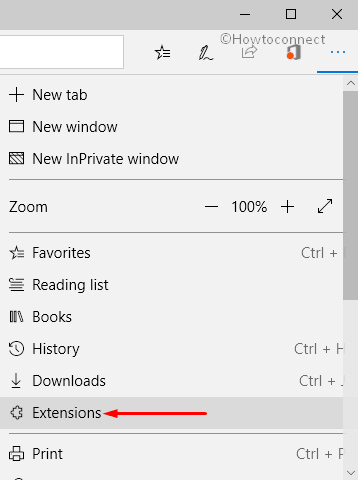 In the Extensions pane, look for the malicious add-ons. Right-click on the suspicious add-on and choose Uninstall as depicted in the given screenshot.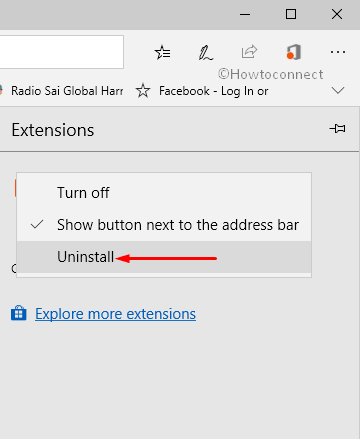 Solution-3: Close Microsoft Edge using Task Manager
• Right-click on the taskbar and pick up Task Manager.
• Select Microsoft Edge and click the "End task" button (see screenshot).
• Now, go to Cortana search box, type in google.com and hit Enter. Doing so will open the Edge browser with a new tab for Google.
• You can also view the offending site but that tab will not have focus. So, click the "X" to close Edge. However, ensure to not click on the offending site or it will get into focus all again.
• After closing the browser, don't restore the last session and you will no longer come across Critical Error in Microsoft Edge.
Hopefully, with the above-mentioned workarounds, the Edge Critical Error will bypass easily.