Though Issues with OneNote syncing are pretty common, every time it causes the same frustration. Lately, a large number of Windows 10 users who use iPhone or iPad at the same time experiencing a similar kind of sync issue with their OneNote. Whenever they update or add any note from their iPad or iPhone, the info doesn't get updated on Windows devices. Moreover, an error message prompts when you try to migrate or sync. The message says "You no longer have permission to access this notebook. We'll sync again if permissions are restored. (Error Code: 0xE0001460 bdf5g)".
The OneNote error code generally doesn't prevent you from accessing Notebooks via the Desktop application, it just obstructs the syncing process. However, the files you updated or added are still accessible offline on the iPad but you won't get them while syncing to the phone or the PC. As a basic resolution, when you will check whether the phone and the PC are synced properly, all seems well.
OneNote Error 0xE0001460 bdf5g
Here is how to fix OneNote Error 0xE0001460 bdf5g in Windows 10 –
1] Sign out of OneNote
If you recently changed the password of your Microsoft account or organization's account, issues may arise that prevent OneNote from syncing. In such a case, log out from the device that is not showing the updated or added files. You can try out the resolution even if you haven't changed your credentials.
Launce OneNote app.
Click the three-dot icon from the top right side.
Select – Settings.
From appearing options, click – Accounts.
When a new pop-up prompts, hit the link – Sign out.
If a pop-up prompts for final confirmation, give consent.
2] Recheck the sync status
By default, the sync status of OneNote remains automatic. If it is changed somehow, your files will not sync properly moreover throw issues like OneNote Error 0xE0001460 bdf5g. Therefore, check the sync status and set it back to automatic.
Open OneNote app.
Click ellipse icon and then choose – Settings.
From the stretched-out list, select – Options.
Turn on the toggle button set beneath Sync notebooks automatically.
Scroll down a bit and switch on the toggle button of Sync down all files and images too.
3] Switch to a different version to resolve OneNote Error 0xE0001460 bdf5g
Backdated OneNote applications are more likely to cause syncing issues. Hence, make sure to use an updated version in order to avoid any related fatal code.
Click on File and select – Accounts from the left side.
From the right side of the consequent page, hit – Update Options.
After that, click – Update Now.
If an update is available, it will be downloaded automatically.
4] Reinstall OneNote
If OneNote Error 0xE0001460 bdf5g still persists after trying out the above workarounds, reinstall the app to solve the issue. Before doing so, backup all Notebooks to avoid any data loss. After that, you can go through the below steps –
Press – Windows + I.
Choose – Apps.
On the next Settings page, scroll down to locate OneNote.
Click on it and select – Uninstall.
On the tiny confirmation pop up choose – "Uninstall".
After the app is removed, open the Microsoft Store, search and install the OneNote.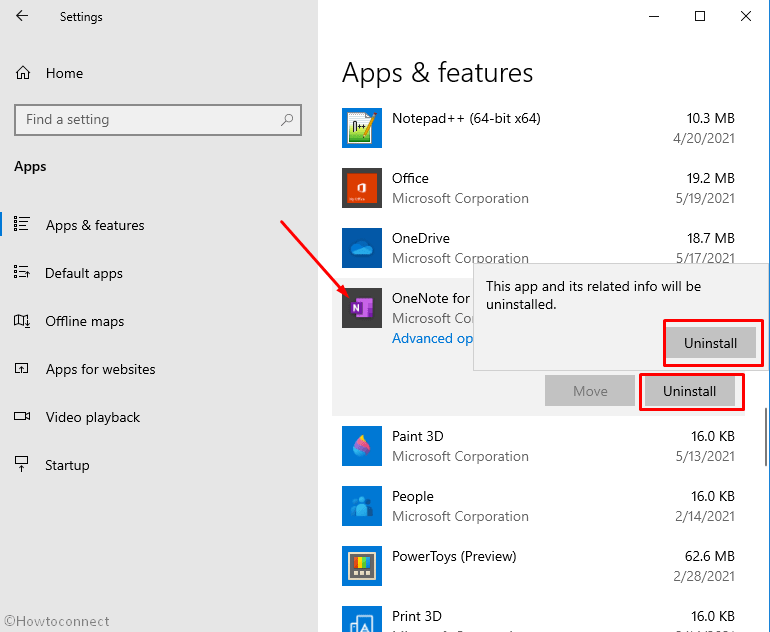 Methods list:
1] Sign out of OneNote
2] Recheck the sync status
3] Switch to a different version
4] Reinstall OneNote

That's all!!!
Repair any Windows problems such as Blue/Black Screen, DLL, Exe, application, Regisrty error and quickly recover system from issues using
Reimage
.