How to Download Torrents on Android with uTorrent App – At this time, uTorrent is being used broadly like the faithful downloading client of the torrent on the windows platform. Now it has arrived for Android devices. The new app has been recognized as the uTorrent app. Thus, you can download torrents files (Videos, albums songs, etc) openly on your Android mobile handsets through the Internet.
How to Download Torrents on Android with uTorrent App
uTorrent for Android
Go to Google play store and install uTorrent App in your android version supported devices. This app can be installed in Android 2.1 version supported device or above. Looking on present appearance, it has been felt here is that the dimension of the Android app is better. On the other hand, various torrent clients' apps are available in the market, so there is no controversy of speed. If you are accessing unlimited internet plans on your Android phone, downloading speed will be very fast.
Once you install uTorrent app you can use two modes for adding torrents URL link.
Copy URL of torrents file which you wish to put in the download queue. 
Through Magnetic links –
Firstly you have to explore torrent websites on your Android installed internet browser and choose magnetic download link. Then the uTorrent app will grab automatically selected magnetic download links. Now it will request you to set target locations where you would wish to store torrent download files permanently.
As soon as you add uTorrent download links, it will ready to download quickly. You can also analyze the list of downloaded files under uTorrent apps screen and play it after completing the download. When you expand downloaded uTorrent files in this app you get download size, present peers, remaining time and a lot more. On the other side, this app contains new search section for launching URL on your Android default browser.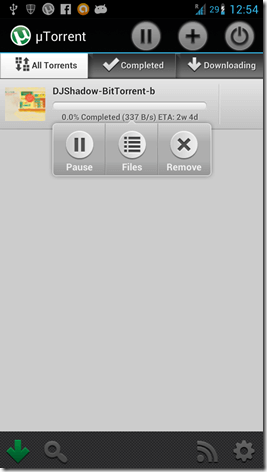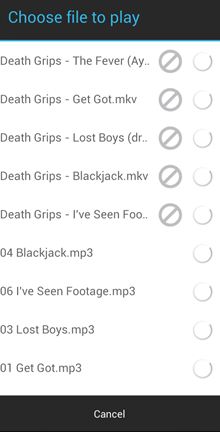 One of the best features of the uTorrent app for Android, you can launch the app on device boot in order to you do not wish to reboot previous downloads lists during booting Android phones several times.