How to Edit PDF in Microsoft Word 2013. – In MS Office the Mostly used applications are recognized as MS Word, MS Access, MS Excel and PowerPoint. In the context, Microsoft has presented a beta version of Microsoft Office 2013 (renaming as Office 365 Preview) in 2012.
Before arrival of this version, we did not know How to Edit PDF in Microsoft Word 2013. But with this version, we can do it.
How to Edit PDF in Microsoft Word 2013
If you have successfully installed MS Office – 2013 on your computer then follow below tips –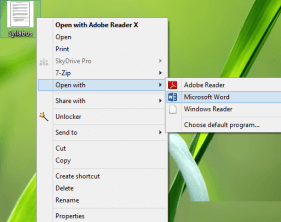 Immediately, a fresh window is showing –  convert selected PDF files in MS word format so that further editing process could be easy.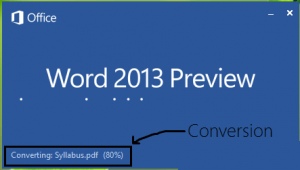 If the conversation of PDF files has been completed you see PDF file content in a separate window.
Hover the mouse cursor at the bottom and select Print layout button.
Now you are eligible to edit this PDF file according to your wish.
If editing session inside PDF files has been done, click FILE menu (Top corner) from the open window.
We have to click on Save As option in the drop down lists to store the alteration executed.
In new window (Save As) – we shall choose PDF under the tab (Save as type).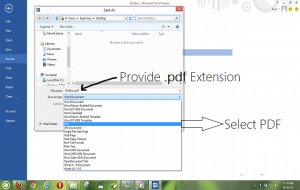 The process is complete.