Here we will discuss a way in the context of How to Mine Bitcoin on Android. Cryptocurrency mining has been the most trending topic in recent years. People can now follow an alternative way to earn a  considerable amount of revenue by mining bitcoin. However, complex calculations are required in order to do this task successfully. Miners generally prefer powerful computers as this process put a heavy load. To get the mobility access, most of these people prefer to mine Bitcoin on Android. So, taking an example of a smartphone, we will show you the steps ahead.
How to Mine Bitcoin on Android
While researching about How to Mine Bitcoin on Android, we have figured out following steps to mine bitcoins using MinerGate. Have a glimpse of the following:
Step-1: Launch the Google Play Store on your mobile and search MinerGate Mobile Miner in the store.
Step-2: When you find that specific application, tap Install. Wait for the download to get over and then open it.
Step-3: Open the application on your mobile. On the startup page, you will find LOG IN and START MINING options. Tap on LOG IN as indicated in the given picture.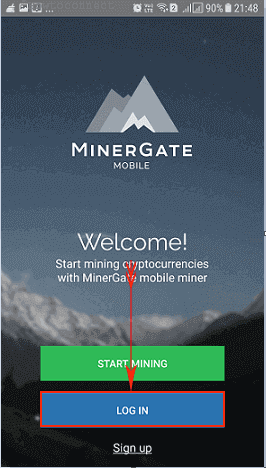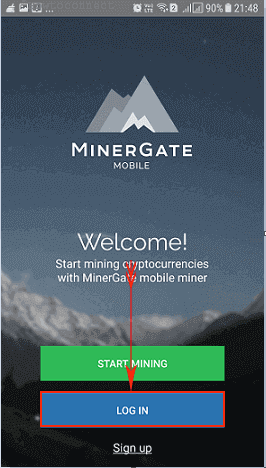 Step-4: Now, assign your email id and password and moving forward, Go to Miner.
Step-5: Next is to select the cryptocurrency you opt to mine. Select Bitcoin from here and check the hashing rate. Hashing rate indicates the power of mining. It depends on your terminal and you can earn more bitcoins if your hashing rate is powerful.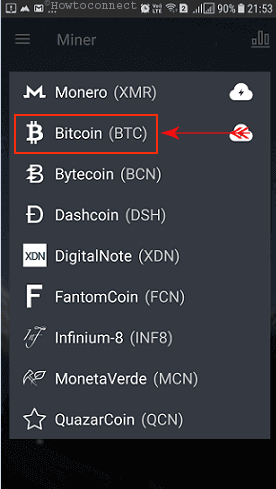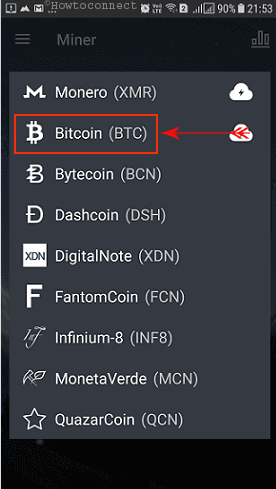 Since the android devices usually don't have higher graphics card hence, the profit will not be so much. However, still, you can manage to have a handsome amount keeping patience and working longer.
Mine Bitcoins on Android
The Android operating system supports cryptocurrency mining using apps. There are quite a few apps available in Google Play store in order to do so. Applications calculate algorithms and in the process, you can earn bitcoins. Minergates is one of the most popular applications for mining cryptocurrency including bitcoins. Few things we need to keep in mind before using a smartphone to mine bitcoins. These are as follows:
Mining bitcoins using Android device is not an easy task to carry out. Additionally, it is a very heavy project and slower as well. You need to be very patient while mining.
Mining bitcoins using Android puts a huge load on the device. Hence, the battery drains too much. Use devices for longer battery life and reduce loads from other sides.
Cryptocurrency mining involves greater CPU usage. Sometimes 99% of CPU use is taken by mining only. As a result, the phone you are going to use should be of higher configuration.
Avoid using the same device for mining and day to day use. Use a separate phone for mining as well as keep it in a drawer after using.
Conclusion
Mining cryptocurrency created a huge buzz on the internet. People started illegal ways too for mining bitcoins. Mining is slower in legal ways and involves complex calculation. With the advancement of technology, this has come down to android now. Though it is little intricate but yet we can try experiencing the same. We have covered the steps required to know How to Mine Bitcoin on Android in this writing. Hope, you can be facilitated by implementing these instructions.