The online shopping trend has taken a rise in India. With a number of online shopping portals to choose from, the customer is never short of options. In fact online shopping offers even more attractive discounts when compared to the local stores. Yet there are a few basic tips that would help you save your money while online shopping your favorite items:-
Compare while shopping
As mentioned earlier, there are numerous shopping portals on the internet, equally popular. It would be wise to first compare prices for a particular item and then go for ordering. Rather than visiting each site and noting down their price separately you can in fact,visit a few websites which offer a comparison between prices available at different sites, e.g.  My SmartPrice.in, Junglee.com, ShoppingWish.in. These websites help in making a decision and also saving money.
Check for online prices and shop from local store
It is not always true that the local store charges higher. Though online shopping offers relief from carrying items to your home (they deliver it to your home), the recent popularity that these portals have gained has caused them to raise  prices. So it would be not bad if you search the prices of a particular item online and then buy it from a local store if you feel that it offers lower price.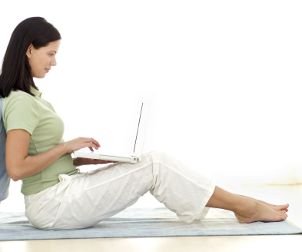 Follow your favourite portal on social web
Almost all popular portals as Jabong, Myntra, Flipkart have a presence on the social networking sites. If you happen to like them or follow them then you get to have a regular update of the latest items added on their list and also the prices they offer. This helps you keep updated on the latest online shopping discounts and activity.
Use your coupons to save money
Earning coupons and using them to save a little money is another way you can shop smart. Many shopping sites accept coupon codes which lessen your final bill. Though coupon codes are only valid for a certain period. There are sites as coupondunia.in and couponraja.com. Both help to find coupon codes to buy for different web portals. The coupons are arranged here according to their expiry dates which help you choose the appropriate one. Some American coupon sites as RetailMeNot.com have included a category India.  In this category you may get coupon codes to buy in Domino's, eBay.in and more.
Cashbacks through special sites
Some online sites as CashKaro.com and Pennyful.in propose a good-looking deal. These sites have links to various shopping portals. You will have to sign up first. Then you need to use these links to go to those shopping portals which have a cashback offer. If you make a certain amount of shopping on those portals using only those links to visit the sites then you will be guaranteed cashback once a threshold amount is reached.
Use different browser each time
It has been reported that some eshopping sites resort to unfair means to cheat customers. They monitor your visits to the site and then accordingly show you a higher price of a relatively cheap item, if they guess that you are a regular customer. They even track your geographical location and thus show you an altered price. Thus it is advised that you use a new browser each time you visit an online site.You can also use private browsing or cookie less browsing to keep the sites in the dark about your past visits.This way they will always identify you as a new customer and show you the correct prices.