You are able to Share Folders On Network in Windows 8 with other users in a quite simple manner. You need to follow 4 or 5 steps for this. Sharing of folders on a network has made work easy for those who are working in Group.
But at first, you have to check same workgroup name in your Windows 8 and then Share folders, computer drives or user profiles via below written tips. At last, read a brief definition of the user profile.
Way To Share Folders On Network in Windows 8
Check Workgroup name
Press Start icon from the taskbar, Type control panel and hit Enter.
Locate System and click on it from the control panel applet.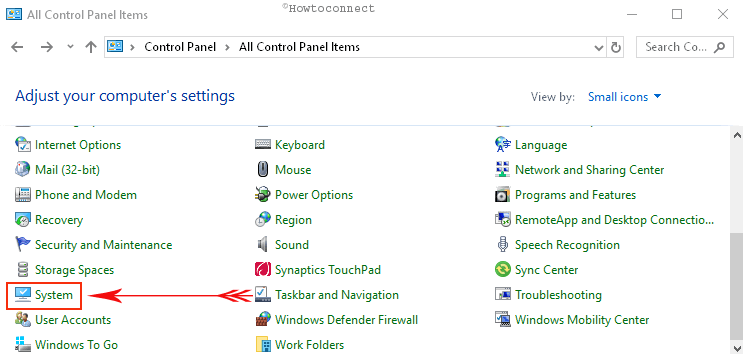 Scroll your mouse at the midst screens under computer properties and verify workgroup name from this part – Computer name ………. settings. 
First process
Using Workgroup
Important tips
Same workgroup name should be viewed in Windows 8 otherwise, you can't make network connection ahead.
Second Process
You have to confirm that on your windows 8 computer that you are logged with
administrator rights account
before launching the process of sharing files and folders. In this post, you will know how to share folders on the network. As soon as folder sharing will be completed then you can simply transfer files among the network computer and share folders.
Share Folders On Network in Windows 8
If you would like to start the process to Share Folders On Network in Windows 8 computer then
Press right click on the opted folders or drives and Select Properties menu from right click context menu.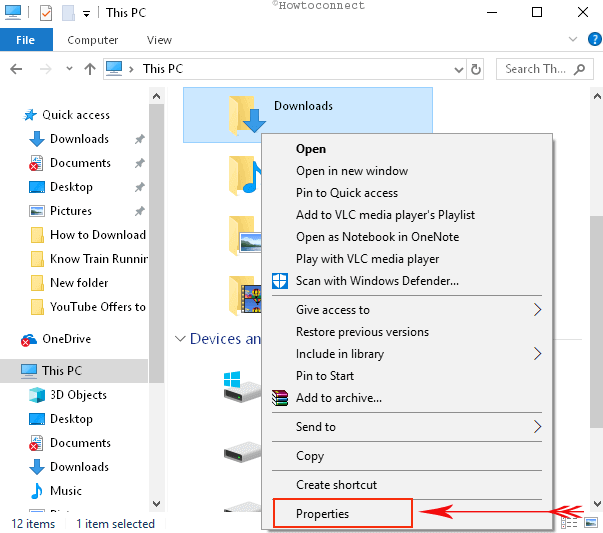 In properties tab, click on the Sharing tab at the top side. Then next dialog box (folder properties) comes.
 You have to click on the share button from next dialog box. it brings file sharing window.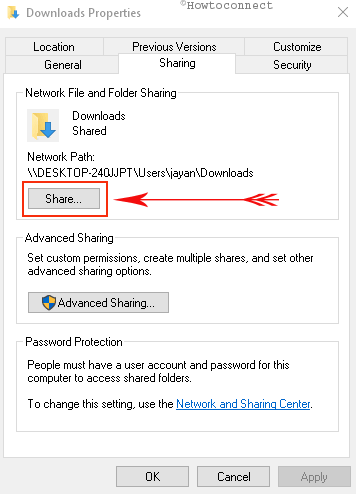 Now choose Everyone from drop-down lists and hit the Add button. It will add everyone's group to file sharing list.
Now you have to modify settings in the folder permission level. So right-click on Everyone.
Choose Read/Write from right click context menu.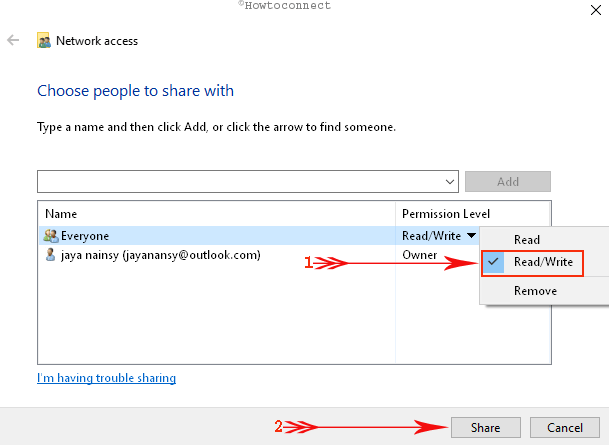 Once you do, hit share button at the bottom to allow to share the folder on the network.
As a result, you have done it successfully. Now you can access the recently
shared folder
on the network connected to another computer.
What is user profiles in Windows 10, 8?
Actually, user profiles folders are recognized as documents including folders, Music folders, Pictures folders, Downloads folders in Windows 8.