You must have heard the name of Baikal that is the world's most ancient freshwater lake located in southern Siberia, Russia. What if you could embellish your Windows 10 computer screen with the cleanest and purest body of water? Yes, Microsoft made it possible with their recently launched theme named Lake Baikal. Inside the personalization app, there is a set of 15 images showing the eternal beauty of this lake in different illumination which can be used as desktop background only. However, directions here will guide you to download Lake Baikal Windows 10 theme and apply it as well.
Lake Baikal is pretty light-weight Windows 10 theme comparing to others and holds only 14.65 MB space on your Disk drive. By default, this personalize app is available in the English language and there's no age restriction to use the same. Moreover, the most appealing part of Lake Baikal theme is that you can get it at a minimum of ten Windows 10 systems for free just using your Microsoft account.
Lake Baikal Windows 10 Theme
Here is how to download and set Lake Baikal Windows 10 theme –
Step-1: Launch a browser you prefer and head over official Microsoft's page of the theme.
Step-2: After reaching there, click the Get button.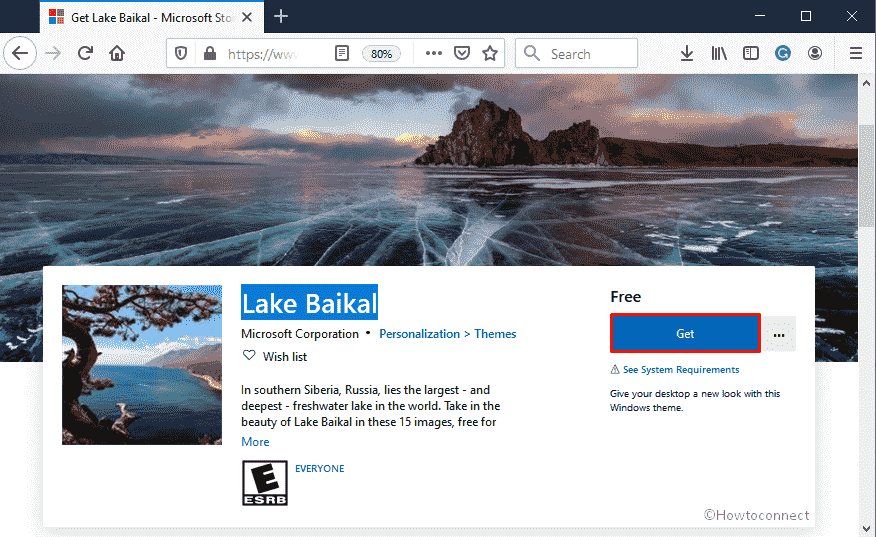 Step-3: In an instant, Microsoft Store will become visible with the details and specifications of the theme. Again, hit the Get button to initiate the downloading process.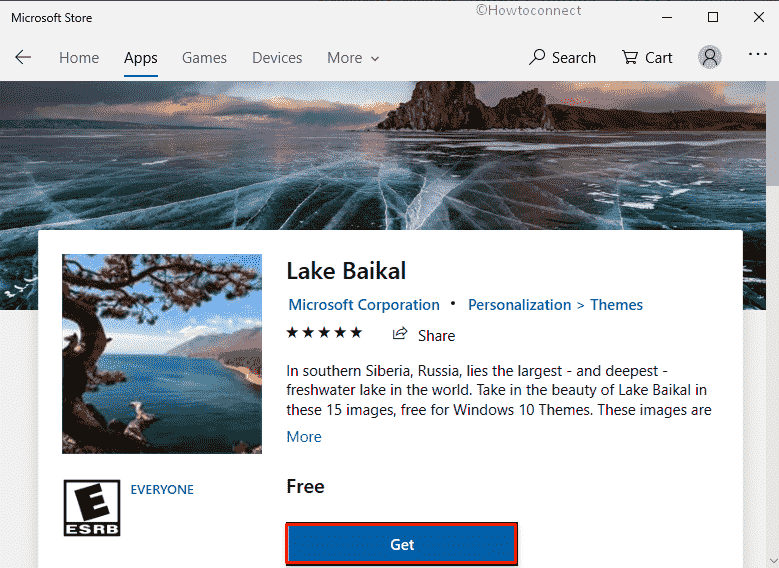 Step-4: Wait for a while and let the system install Lake Baikal theme without interruption.
Step-5: Upon completion, click Apply button from the Store interface to bring forward Theme Settings page.
Step-6: From the right pane of currently running page, move down and select Lake Baikal to try it out.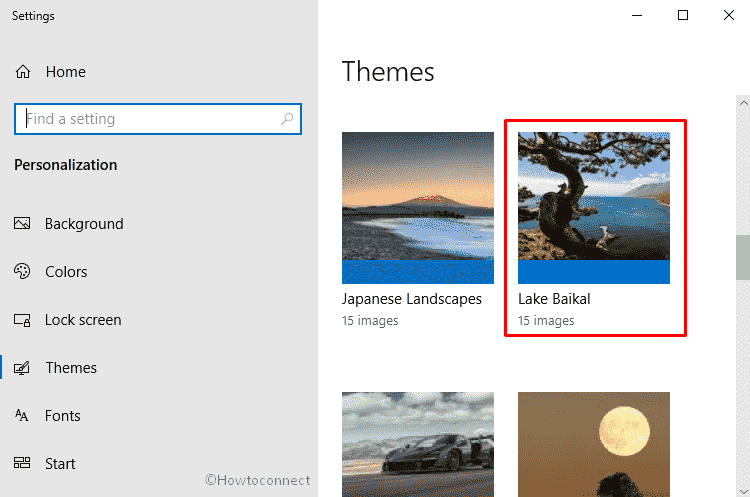 System requirements
To adorn your desktop screen with Lake Baikal theme, your device must fulfill certain system requirements. They are –
First of all, the PC should be running Windows 10 version 14951.0 or higher.
Secondly, system architecture should be either of x86, x64, ARM, ARM64.
That's all!!!!