An attractive facility of Command Prompt in Windows 10 is to regulate the translucency or glassiness of its window. The pitch black color of Command Prompt window is observable when it is out on the screen but if that doesn't please your eyes or puts hindrance in your work, the color can definitely be lessened down to your preference. Hence, continue reading the steps if you approve to Make Command Prompt Transparent on Windows 10.
How to Make Command Prompt Transparent on Windows 10
Use the everyday practice of Win+X keys to fire up a bar on the portion of the screen with a view to opt Command Prompt.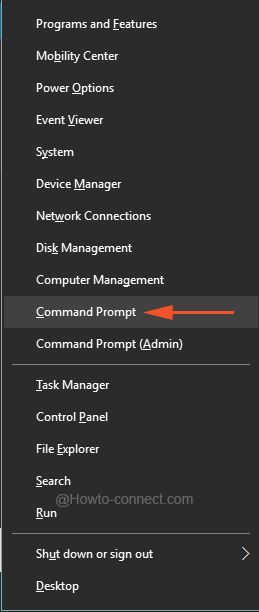 Momentarily the decided window will be noticeable, so, accomplish a right tap on its title bar and move by choosing Properties.
Get on to the last tab, labeled as Colors.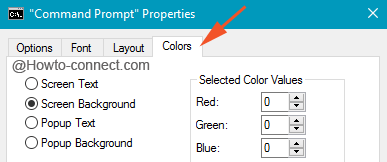 The last and end segment of the tab is described as Opacity, and by default, the slider is put on 100% which refers to the pitch black color of the window.
Drag the slider towards the left and regulate the transparency of the window and while doing so, the effects on the window will be clearly apparent.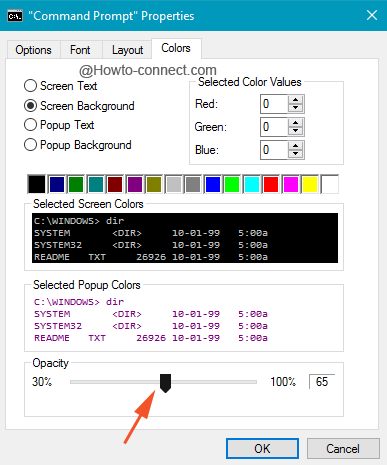 Leave the slider on the point where the opacity seems to be fine but remember that the minimum regulation can be done up to 30%.
Go with the Ok button once the aimed level is selected.
Note: Along with the above steps, the combo of [Ctrl]+[Shift]+[+] keys will raise the translucency level whereas the blend of [Ctrl]+[Shift]+[-] will diminish the opaqueness.
This new function is being warmly welcomed by the users as adjusting the opacity becomes very helpful in keeping an eye on the happenings of the background and reduces the pain of always minimizing the window. This service is highly valued when it is adjusted to full screen. Regulate the translucency and share your viewpoints in the comments form below.