Whatever127 has released a script OfflineInsiderEnroll 1.0.0 on GitHub that allows you to become a Windows 10 insider without using Microsoft account. This command line script is compatible with RS5 and later and work with administrative privileges.
Developer Whatever127 has been working on it for a while, but now rolled out version 1.0.0 for download. Using this it is possible to participate in the Insider program starting from Windows 10 1809 and receive the updates via Windows Update without having an MS account. The current version has removed the skip ahead so you have the option among Release Preview Ring, Slow Ring, and Fast Ring. The last one is seemingly the more interesting insider ring because that has just turned insider on.
How to be Windows 10 Insider without Microsoft Account using OfflineInsiderEnroll
See the way –
Download OfflineInsiderEnroll from this page.
Extract the file and locate OfflineInsiderEnroll.cmd.
Right click on the script and select Run as administrator.
Once command prompt black window flashes, type R, S or F according to your choice. You can see now –
Applying changes…
Done.
A reboot is required to finish applying changes.
Would you like to reboot your PC? (y/N)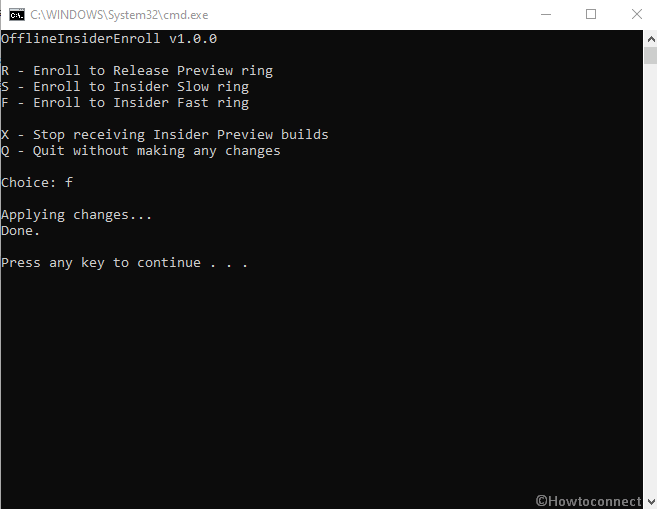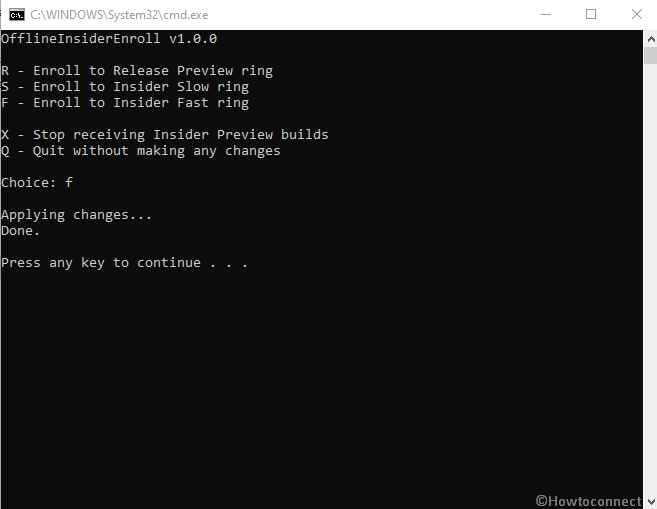 Press Y to restart your PC and OfflineInsiderEnroll will make you Windows 10 insider.
Anytime when you want to discard the setting just open the script as administrator and enter X.
You can check it under Update & Security -> Windows Insider Program in the settings.
Important – If you want to participate in the Insider program without an MS account, you still have to switch to Complete under Settings => Privacy => Diagnostics and Feedback.
You are able to actually change the registry setting yourself but with the script makes it easier.
Important – You should create a backup before starting participation in Windows Insider Program. Because in case you have installed 1909 and switched to 20H2, you won't come back.
That's all!!!