SSL encryption with web-based e-mail services (Gmail, outlook), provides a user to improve security. Such type of the security feature plays the significant role while user connects over public Wi-Fi networks like café, college campus or library. SSL (Security Socket Layer) is helpful for making security with web-based email services because it encrypts the data in order that attackers can't trace the data stream of entire browsing session or search out data.
Now Yahoo has also added SSL feature for its Yahoo mail user to protect the account while they sign Yahoo mail account using non-secure wireless network in the public place like café. If you've yahoo mail account, you will glad to know that SSL encryption now supports for the whole e-mail browsing session. Although SSL  is turned off  by default in yahoo mail. In this guide, you will aware that how to enable SSL on yahoo mail to improve security?
Step -1
Sign yahoo mail account within the Internet browser.
Click on the gear icon in the top right-hand side and choose Mail Options from drop-down menu panel.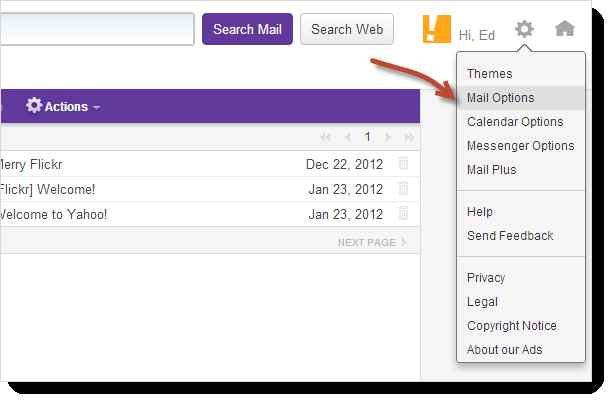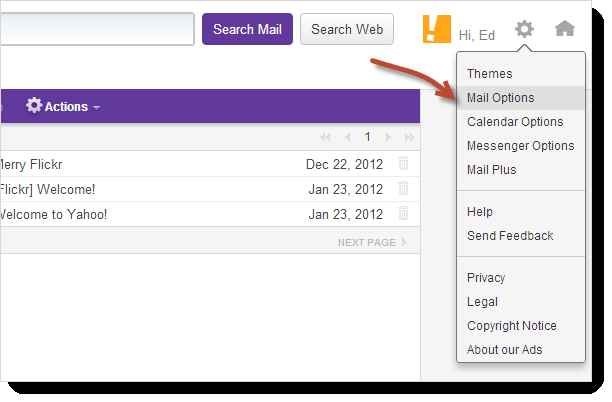 Step – 2
Under General Mail Options page, go to the bottom section and check the box beside – Turn on SSL.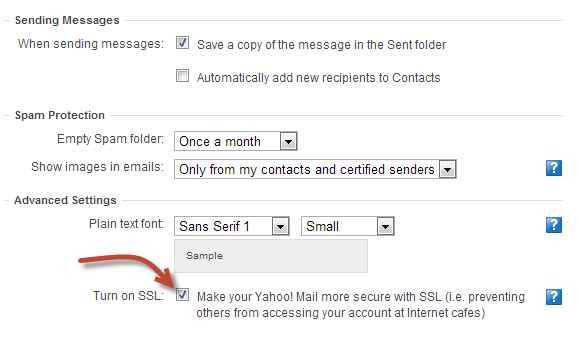 Step – 3
After checking the box, a pop-up message appears and click on OK option.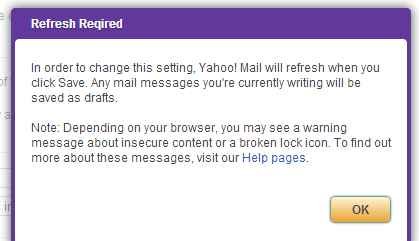 At last click on yellow save button at the top of the options tab.
Thus, while you refresh the yahoo mail account page, you will prompt https: before the URL in the address bar of Internet browser with a lock icon.