Bing.com is known as leading search engine by Microsoft. A new interesting feature about Bing search engine that it displays awesome pictures or backgrounds or wallpaper on the home page every single day. Feature like this is not available on Google still now. Sometimes, these things seem much beautiful to set it either as Lock Screen or desktop background in windows 8.
This process is simple within windows 8 because Bing.com has offered an option to set beautiful home wallpaper or image on a regular basis. In this context, I have already discussed similar posts like download Bing Homepage wallpaper daily, change lock screen using Bing wallpaper on windows Phone 8 device.
How to set Bing.com Homepage Picture as Windows 8 Lock Screen image?
At first, press shortcut (windows key+ F) to bring up search charms.
Type Bing in search bar, click on Apps icon underneath.
In search result page, click on Bing icon on the left side.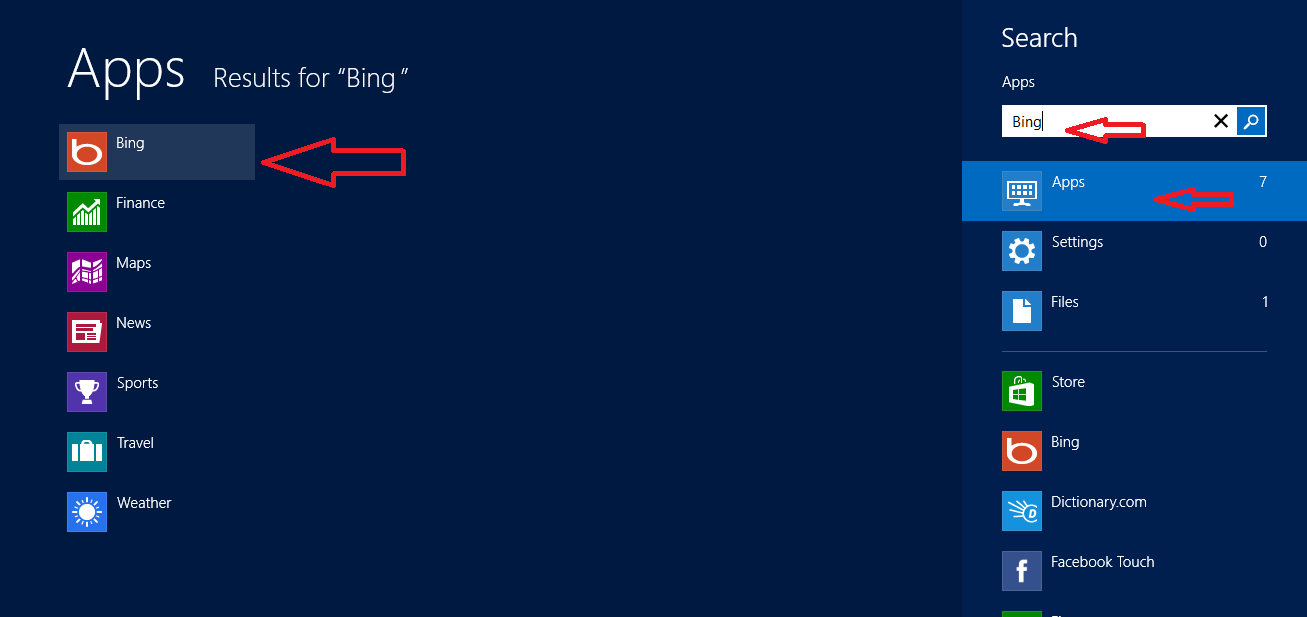 Then Bing.com homepage will appear along with beautiful wallpaper.
Now press right on the home screen of wallpaper or press shortcut (Windows key + Z). As result it prompts the app bar at the bottom side.
Here, Press on this option – Set as Lock Screen.
Just you will get a message like Setting Image as Lock Screen with dimmed screen.
Thus, current wallpaper of Bing.com homepage will be set as Lock screen image in windows 8.
How to set Bing.com Homepage wallpaper as Desktop Background in Windows 8?
Download Bing Desktop tool from below link and run its setup on windows 8.
After successful installation of Bing Desktop tool, a navigation menu appears on your Windows 8 desktop.
Click on Gear icon which is also known as Options and click on Settings menu from right context panel.
In next menu panel, check this tab Launch Bing desktop when windows start.

Now click on Info icon. It will display a list of Bing.com homepage wallpaper.
Here choose any wallpaper using sliding left to the right side and check this tab – Make the Bing homepage image your desktop background.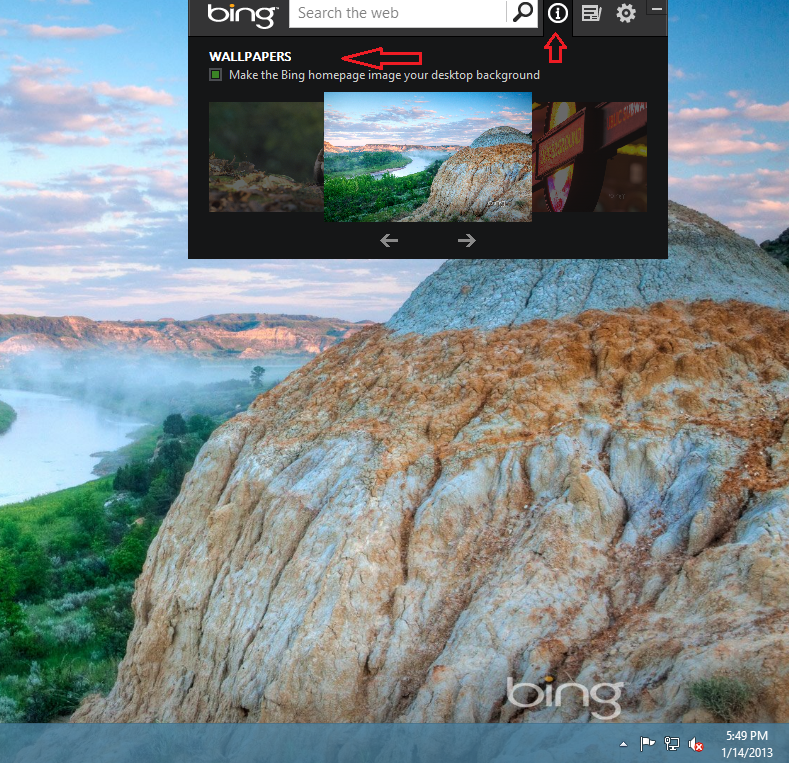 Thus, your desktop of windows 8 will be set with wallpaper of Bing.com homepage automatically.
Note
Windows 8 system must be connected to internet to get the most up-to-date image from Bing.com search engine during both processes.