Fixing the Disabled Google AdSense on the site – Maintaining a website is not an easy job. Many times, several disappointments have to be faced and these come unexpectedly. And the most disappointing moment is when a website owner comes to know that the Google AdSense ad serving is disabled from the site. The shocking message is titled "Google AdSense ad serving has been disabled to your site" and the message is displayed as: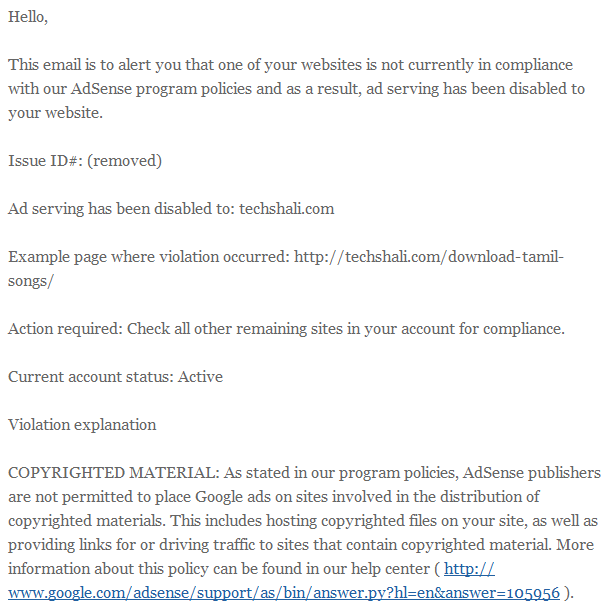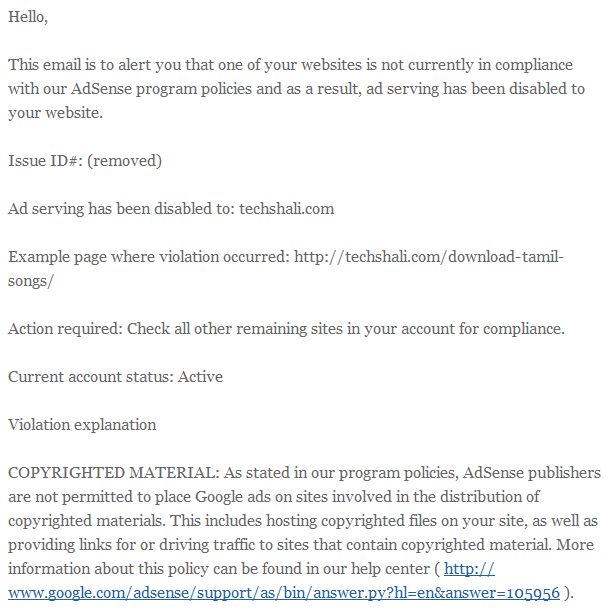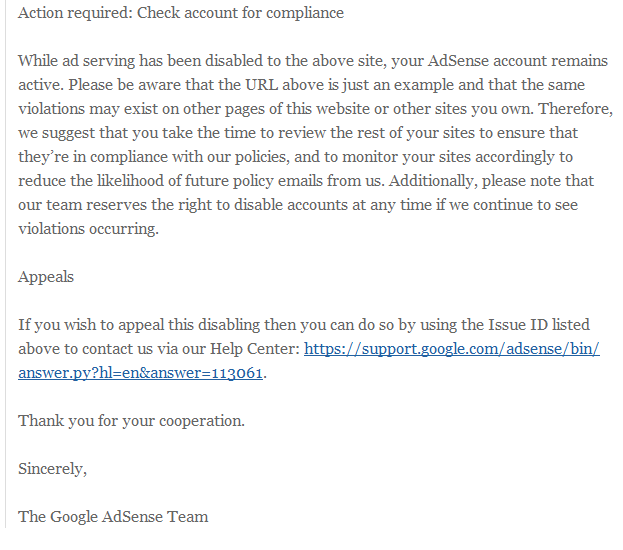 The AdSense ads get disabled on the site, but, the account remains active. There may be many reasons for Google AdSense to get disabled from the site and one of them being the copyright material. It is suggested to take some time to check and remove the copyright material before making an appeal to re-enable the AdSense.
This is the time when you have to work actively checking all the posts on your website for the copyright material. The posts for violation should be checked and all the posts should be deleted. The website owner must regularly keep a check of all the posts and remove the unwanted ones as it is the quality that matters, not the quantity.
After exploring all the posts, when you are satisfied that the posts editing have been done, you should make an appeal with this form. The form has fields like:
Name
Publisher ID
Issue ID
Affected site URL
what changes have been made to the site in order to comply with AdSense program policies
The first four fields usually contain the same information, but it is the last field which has to be filled properly. You can fill many details as being important to AdSense but only fill what were the activities you undertook after the AdSense was disabled. The form may look like this:

The form does not contain the contact details so, it is necessary to log in with the AdSense email before the form submission is made. After the form submission, The Google AdSense sends a reply which might look like this:
Then, patiently wait for the Google AdSense team to personally email you within two to three days which appears like this:
Now the Ad-serving gets re-enabled on the site.