Today, business news has impact on business activity directly and indirectly. So business professionals use different news sources and magazines. These magazines are BBC, Newsweek, The Economist, Time etc. These days, The Economist is a great source of breaking news and business professionals opinions. It publishes useful details on particular business subject economics, science, and technology.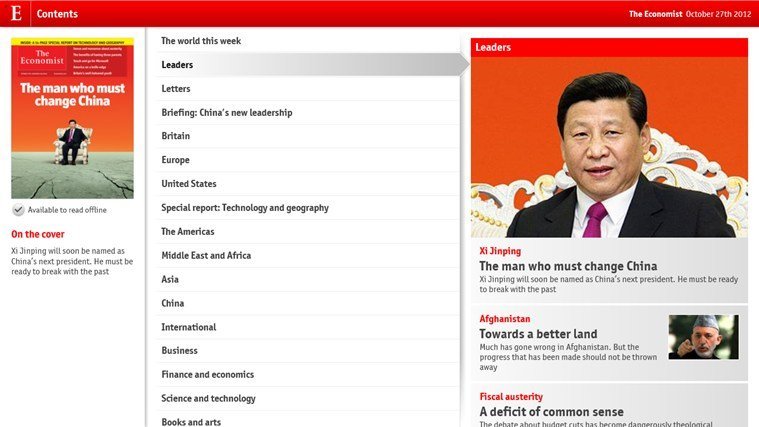 A moment ago, Windows 8 Store has launched the certified The Economist app which is especially dedicated to professional and business professionals in windows 8 environment. This app avails current business news or topics earlier with highlights and columns. You can study article in several font sizes, bookmark to preferred articles to read later. The Economist app is the best option for its regular subscriber in order to see total topics and download it for offline viewing.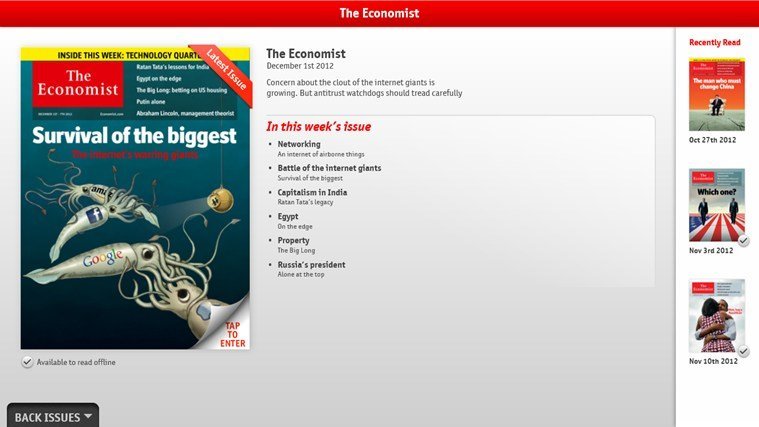 How to Install "The Economist" app in windows 8?
Launch Windows Store and press shortcut (Windows key + F) to highlight charms search window.
Type keyword "The Economist" on search box.
Next, look on appropriate tile in the search pages and choose it for installing.
The Economist app supports Windows 8 RT devices (Tablets) and every latest edition of Windows 8 ( 32 bit and 64 bit).
Install The Economist app from Windows Store