Windows 10 1909 Changelog is around the corner and users will soon experience a huge set of amazing features of this version. Being codenamed as 19H2 in the Windows Insider Program, it will basically focus on performance enhancements. It will be completely different from the normal cumulative updates as this will roll out some prominent features, fixes for bugs and problems, and more.
Microsoft is all set to deliver this feature update in an interesting way. It will use servicing technology for users running the May 2019 Update who choose to grab this release. When the "Version 1909" will roll out, it will enhance Action Center and Notifications page, the navigation pane of Start Menu will expand, there will be upgradation in the battery and power efficiency, and much more. So, below are the outlined improvements or changes that it has to offer its customers –
Windows 10 1909 Changelog
Here is the list of all major features that you will receive as a part of this update –
For the convenience of customers, Microsoft will publish this update to WSUS. It will help them to manage and deploy Insider Preview builds in parallel with their standard ConfigMan/WSUS approach.
The software giant is dedicating pre-release assistance for 19H2 to Windows Insider Program for Business (WIP4Biz) users who encounter blocking problems. The issues restrict them from feature evaluation or device usage.
The OS calls for a matched host and container version. This eventually limits users and obstructs Windows containers in supporting mixed-version container pod scenarios. Nevertheless, Windows 10 1909 Changelog contains 5 resolutions to settle this and let the host run down-level containers on up-level for process (Argon) isolation.
A workaround to allow OEM to decrease the inking latency depending on the hardware capabilities of their devices. It will happen instead of being stuck with latency selected on the typical hardware configuration by the operating system.
Windows 10 1909 Changelog rolls out Key-rolling or Key-rotation feature. This new feature will turn on safe rolling of Recovery passwords on MDM managed AAD devices on-demand. It will place on-demand request for "Microsoft Intune/MDM" tools when every time you use a recovery password to unlock the BitLocker protected drive. Moreover, it will help to avoid accidental recovery password leakage as part of manual BitLocker drive unlock by users.
Moving with the key changes, 1909 introduces a modification to enable 3rd party digital assistants to voice activate above the Lock screen.
With the release of Windows 10 1909 Changelog, you can now instantly generate an event straigh taway from the Calendar flyout on the Taskbar. You need to just choose the date and time at the bottom right end of the Taskbar to access the Calendar flyout. Next, pick the desired date and start typing in the text box and you will see inline options to set a time and location.
An improvement will be out for Start Menu as well as the navigation pane will expand. Hover over it with the mouse to better view where the clicking goes.
The update rolls out friendly pictures which will clearly indicate the meaning of the banner and Action Center. This will adjust the notifications on applications in order to make the settings more clear and understandable.
Windows 10 1909 Changelog includes the modification in the default notification settings which is available in this release. It will now set the sorting notification senders according to most recently shown notification. Previously, it was a sender name. This makes it easier to locate and configure regular and recent senders. Furthermore, the update will also add a setting to disable playing a sound when notifications arrive.
While proceeding with the notification settings, this update will also have some extra options. It will configure and turn off notifications from an app or website. It will happen on the notification itself, both as a banner and in Action Center.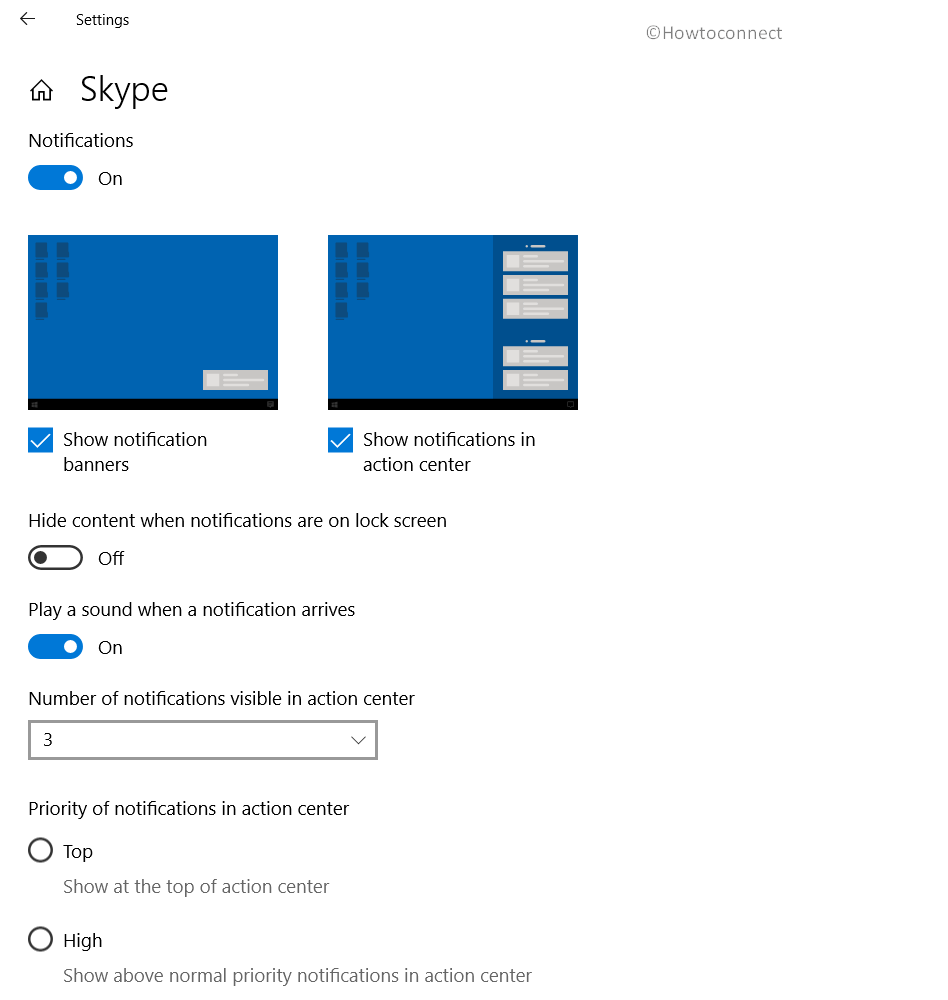 At the uppermost of the Action Center, you will now find a "Manage notifications" button. This will directly launch the main "Notifications & actions" Settings page.
Windows 10 1909 Changelog includes extra debugging capabilities for upcoming Intel processors. However, this is only effective for hardware manufacturers only.
There will be an enhancement in the general battery life and power efficiency for PCs with certain processor.
A Central Processing Unit (viz CPU) may have several "favored" cores (logical processors of the highest available scheduling class). However, to provide better reliability and performance, the team implements a rotation policy that distributes tasks among these favored ones more fairly.
By providing additional security, Windows 10 1909 Changelog will enable Windows Defender Credential Guard. This will protect credential theft on ARM64 devices powered with enterprises.
The team will turn on the ability for enterprise to supplement the Windows 10 in S Mode policy. Change will permit traditional Win32 applications from Microsoft Intune.
Microsoft is trying to update the search box in File Explorer. In the future, it will be powered by Windows Search and this modification will allow integration of the OneDrive content online with the conventional indexed results.
There is an improvement in the Narrator and other assistive technologies as well. It will include an ability for these tools to read and learn where the FN key is placed on keyboard. Furthermore, it will also learn the state it is in (as such locked vs unlocked).
That's all!!!
Source – Release Note