Windows 10 Build 18362.10005 19H2 rolls in for the Insiders who opt Slow ring level. This preview update incorporates a few changes and improvements for the May 2019 Update like – third-party digital assistants, BitLocker and more.
You can download Windows 10 Build 18362.10005 by directly navigating to Windows Settings => Update & Security. Consequently, click on the 'Check for updates' button to download and install the build on your device. Although, you're able to grab the build by itself if the automatic updates feature is not set to disable.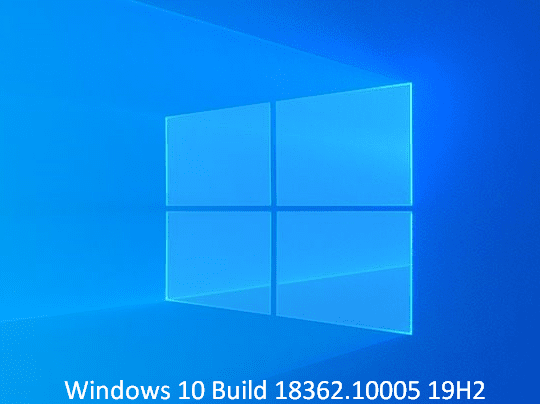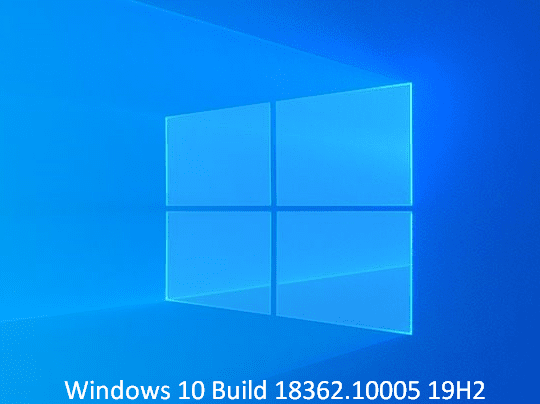 Windows 10 Build 18362.10005 19H2 Improvements and Fixes Details
Here is the full information regarding this –
"In addition to a matched host", the Windows packages need container version. This hampers the customers and limits Windows containers from supporting mixed-version container pod scenarios. The update comprises 5 fixes to address. It permits the host to run down-level containers on up-level for process (Argon) isolation.
With this build, software giants release a fix which allows OEMs to lessen the inking latency based on the hardware potentials of their devices instead of being associated with latency selected on typical hardware configuration by the OS.
Inside this context, Key-rolling or Key-rotation feature enables reliable rolling of Recovery passwords on MDM managed AAD devices. It is upon on-demand request from in-tune/MDM tools. Besides, it is also upon every time a recovery password which uses as to launch the BitLocker protected drive. This feature will assist to hamper the accidental recovery password disclosure as part of manual BitLocker drive unlock by users.
The update carries a change which enables third-party digital assistants. This is to voice activate above the Lock screen.
Source – Windows blog