Microsoft rolls out Windows 10 Build 18922 (20H1), another update which contains certain enhancements, changes, and fixes for the OS. It includes updates for various components like Language Settings, Feedback Hub, Windows Ink Workspace, and Chinese Pinyin IME settings. Moreover, the release also addresses a number of common issues that users are experiencing.
Before installing this update, ensure that as it is for Fast ring Insiders, it contains bugs and problems that might be painful for you. Simply navigate to the Windows Update settings page and grab the build. In this article, we will share all the details of this newly released 20H1.
Windows 10 Build 18922 (20H1)
Here is the list of key improvements that Windows 10 Build 18922 (20H1) carries –
Enhancements in Language Settings
The tech giant makes it a lot easier for you to view the current state of your language settings at a glance. The Global Language Experience team rolls out important improvements in Language Settings. It introduces a new user interface which lets you quickly know about the default languages that you are using for Apps & websites, Speech, Windows display, Regional format or keyboard. Once you find the settings as per expectation, you can quickly move on by clicking on one of the tiles which will eventually take you to further settings page to do the changes accordingly.
Microsoft also reveals that their usability studies and feedback have a certain number of users that fails to comprehend what the different language features empowered them to do. They can't even figure out why some of the settings are grayed out. So, in response to their queries, the team reorganized the language features installation page. They have added tooltips along with descriptions for easy understanding.
Updates in Feedback Hub
Microsoft rolls out an update in the Feedback Hub. 'Find Similar Feedback' is the new feature that the team introduces in this release. When you make an attempt to log a new piece of feedback, you will view a section. It will find if there is any existing feedback that sounds similar to yours. Instead of creating a new piece of feedback, you can now easily link your feedback automatically with the existing one. However, this is currently in the process to roll out to the Insiders with version 1.1904.1584.0.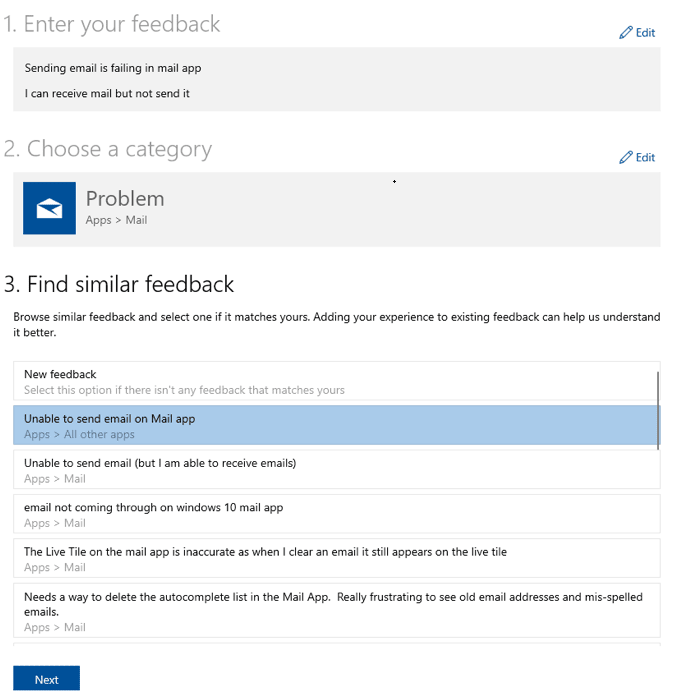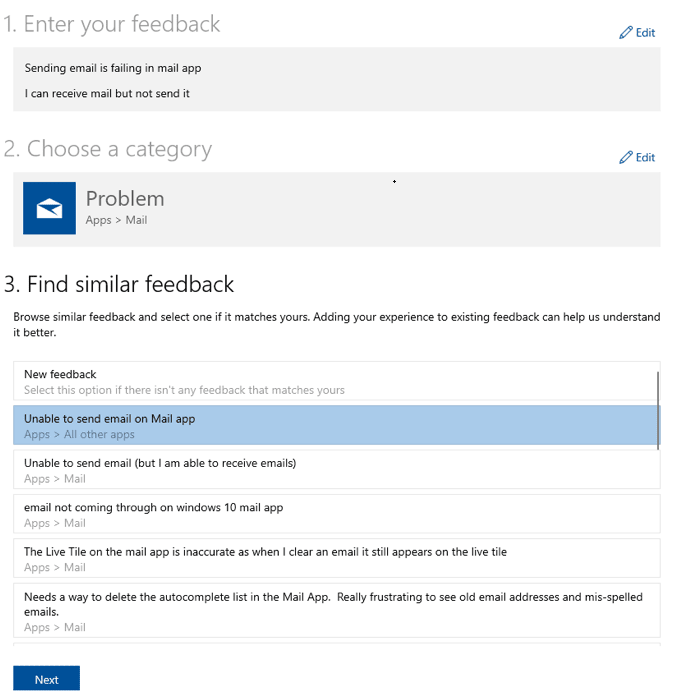 Furthermore, the Thank You page also gets updated in Windows 10 Build 18922 (20H1). You will have a direct button that will let you share your feedback. This will save your time of finding your feedback later on in the My Feedback section.
For the time being, this is in process of releasing to Insiders as an app update in the Microsoft Store (version 1.1904.1584.0). 
General Changes, Fixes, and Improvements in Windows 10 Build 18922 (20H1)
Users receiving Windows Update Error 0x80010105 and 0xc0000005 while making an attempt to update recent builds will not face these errors anymore. Microsoft fixes these problems in build 18922 (20H1).
In the quick action section, the Action Center background unexpectedly turns out opaque. The team resolves this issue as well.
The tech giant resolves a problem of Focus assist Settings. When you use spacebar to switch to a different Focus assist state, it won't work. Instead, the keyboard focus out of a sudden jump to "Have a Question?" Section. So, once you install this build, you will not experience such a situation.
Build 18922 (20H1) deals an issue with Bopomofo IME. Here, the character width abruptly changes to Full width from Half-width.
Moreover, a tip is added to the Bopomofo IME settings. You can use Ctrl + Space for toggling conversation mode.
A resolution is out for the problem that occurs when using the Japanese IME with Excel. If you turn off the Japanese input-mode by executing a hit on the input-mode indicator, then the input-mode reverts back to "Hiragana". This happens every time you move focus to another cell.
Windows 10 Build 18922 (20H1) updates the "Chinese Pinyin IME" settings. It will now refer to Default mode instead of Input mode.
An issue will not occur anymore for some Insiders with the File Explorer. The updated search experience will now respond to the search results in the dropdown when clicked.
A small design tweak is out to the Windows Ink Workspace. It includes changing the overflow menu button to the new use of an ellipsis icon. However, you should note that this feature update is still in the process of rolling out.
While addressing an issue with the OneDrive entry, the team is all set to roll out the updates Settings header again.
Known Issues in Windows 10 Build 18922 (20H1)
Following are the known issues that Windows 10 Build 18922 holds –
This update may fail the first time you make an attempt to download it. It will display an error code 0xc0000409.
Some devices running Home editions might not be able to view the download progress percentage change. The Windows Update page will not show the download progress.
There was a common issue with the older versions of anti-cheat software used with games. The problem used to happen post installation of "19H1 Insider Preview" builds where the PCs experience crashes. Microsoft is working with the partners on getting their software update with a fix. In addition, most games will have released patches to prevent computers from confronting the problem. So, to avoid running into this issue, ensure to run the latest version of your games before making an attempt to update the OS. The tech giant is also working with the anti-cheat and game developers. This partnership will resolve similar problems that may show up with the 20H1 Insider Preview builds.
Certain Realtek SD card readers may fail to function accurately.
After updating this build, "Tamper Protection" may turn off in Windows Security app. However, you can turn it on. Well, in the coming August, Tamper Protection will be turned on by default for all Insiders.
The team is also investigating an issue where a certain number of users are reporting that File Explorer search results crash after clicking it.
Known Issues for Developers
"Optional content" is likely to fail when you install build from the Fast ring and later on switches to the other ones. As a result, you need to stay in the Fast ring only in order to carry out tasks like install, add, or enable optional content. This is necessary as optional content is entitled to be installed on builds approved for specific rings.
That's all!!!
Source – Windows Blog