In this post, you will comprehend to enhance look and appearance on how to show Slideshow Images from Camera Roll where pictures taken from the webcam are stored as default in Windows 10.
Background defines the beauty and attraction of a PC. When you get bored you often practice with desktop background. Apart from this when you fresh install an operating system you think about the images to set as the background on your computer. Slideshow images are the pictures change at different intervals of time. It means if you want to use slideshow images background you need to have a batch of a picture in a folder on your PC.
Here I would like to say that the users who are fond of slideshow images may use Camera Roll folder of This PC on Windows 10 for this purpose. If you add camera roll folder to desktop image slideshow you can view your special moments on your desktop changing at the determined time since when you capture photo from your webcam it is stored in Camera Roll folder automatically. So It might be better for you to show slideshow images from Camera Roll folder in windows 10. Here in this article, we are presenting the tips for the same.
You may like to Read:
4 Best Slideshow Software to Create Awesome Slideshows
How to Show Slideshow Images from Camera Roll in Windows 10
Launch Settings Window from Start menu.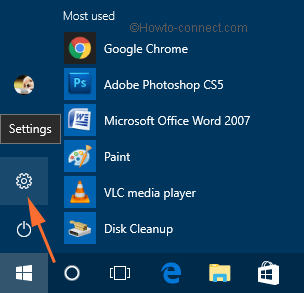 Click Personalization option on Settings Window.
You can see a drop-down beneath the Background heading. Click the drop down and choose slideshow.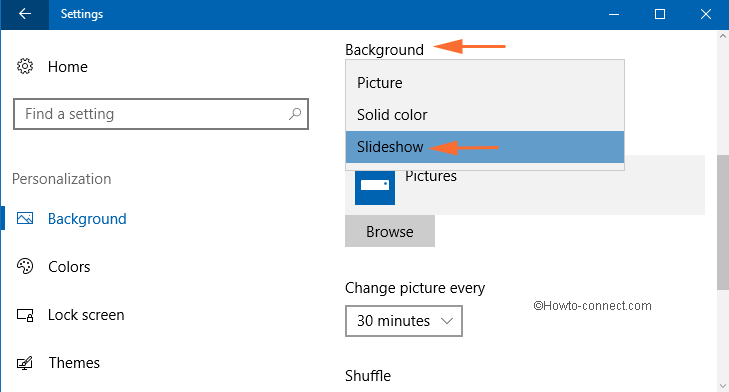 Now click Browse button under the option that reads Choose albums for your slideshow.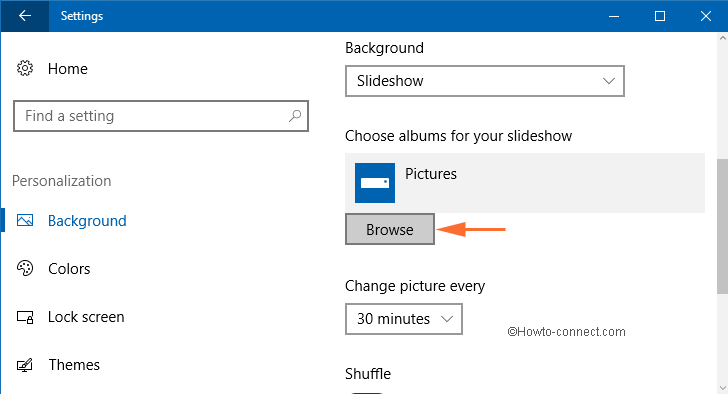 By default, Pictures location will open up, so, select Camera Roll folder. After choosing the folder, click Choose this folder button.
In this way, slideshow image is added to the camera roll folder.
Final Note
Although desktop images slideshow beautifies desktop, but it can increase the load on the memory of your PC and thus slow down your computer. If you have sufficient memory in your Computer then it can be a tool to enhance the attraction and beauty of your Windows 10 PC.