There are lots of applications in command to access YouTube on Windows 8 PC. When you desperately need to track a few specific YouTube tag videos on Windows 8 PC, you left with the limited option. That limited option rolls over 'YouTube Alerts' app. The YouTube Alerts application instantly displays specific notification or alarm into start screen of Windows 8 PC. After following rest part of the existing tutorial, you will be able to get key specifications of YouTube Alerts application.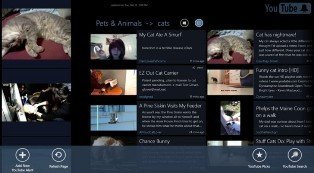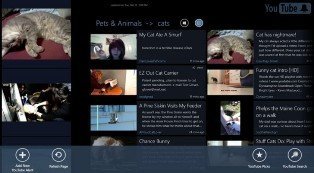 The YouTube Alerts app instantly notifies newly uploaded video clips that come under your aspiration. For this, app asks to set criteria under specific YouTube Tag to get notification as soon as something uploaded under similar tag. It pins specific alert to start screen tile to check latest uploaded clips under specified tags. The YouTube Alerts app maintains full navigation while viewing multiple videos. The particular app does not require YouTube account credentials to integrate with assigned task. The application executes on all Windows 8 built-in application.  It is absolutely free to use YouTube application.
Needing to install YouTube Alerts on Windows 8 PC, you have to access Windows Store then navigate and install. Though, you may easily install YouTube Alerts app on Windows 8 through below link.
Download YouTube Alerts App (Windows 8 / Windows RT)