This article contains a list of best 2D and 3D Best Free Animation Software Download for Windows. All these Utilities feature excellent tools so that you can easily convert your notions into reality. In the past one and a half decade, the use of animation has increased a lot. From a simple presentation to unbelievable illusions, everything involves it. Today, people like to convert their photographs into animated movies with the voice of cartoon characters but don't find relevant software. Besides this fun activity, animation is now aiding almost every industry and its wide usage is inspiring numerous people to make a career in this section.
Animation software are widely used for video editing or designing web pages or transforming the text into cool animation in order to properly highlight the content. Another common use of such programs is to make a logo. But the problem is, whether you are looking forward to making animation as your profession or want to learn it to develop new skills, the price of its software is the biggest roadblock. At the same time, there are a lot many free tools too because several developers and tech companies feel that it's their responsibility to help people to learn this skill. It's very easy to find these because all of them are available online. Here is the list –
Best Free Animation Software Download for Windows
Here is a list of Best Free Animation Software Download for Windows –
1. Blender
When it comes to the Best Free Animation Software Download for Windows, Blender tops the list. It is also the first choice of many video game specialists, animators, students, scientists, studio artists, VFX professionals, and many more all over the world. When you think that 2D animation is limiting your ideas, Blender gives your concept a 3D platform that will take your thinking to a new level.
With Blender, you can easily create renders, and creating curves along with modeling like sculpting, retopology is not a problem. When it comes to animation and VFX features, you will find the name of this program at the top. It features robust stimulation tools, easy mixing with pipeline tools, curve editor, dope sheets, and sound synchronization.
The viewpoint feature of this software allows you to combine 2D along with 3D. Another amazing feature of this software is that you can adjust colors, size, layout, and fonts according to your preferences. Moreover, it supports the Hi-resolution/Retina screen.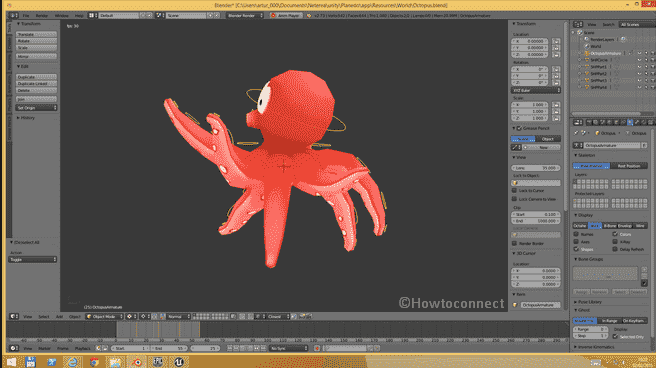 2. Clara.io
This is a cloud-based software that helps users with 3D modeling, animation, and rendering for free. Although it is a web-based tool but does not need to install any plugins in the browser for functioning. This is one of the Best Free Animation Software Download for Windows that allows excellent skeletal animation and polygonal modeling. Amazing quality of Clara.io is that you can import your animated files in more than 30 3D formats like Blender, Collada, Babylons, STEP, FBX, and STL are a few of them.
This software has a great library featuring various photorealistic materials offering simple but advanced materials. Clara.io is a cross-platform program which works with all the major Operating Systems and browsers such as Firefox, Chrome, Edge, IE 11 and Windows, Linux, macOS, iOS, and Android. This software has review tools and allows multiple users to edit an animation at the same time.
It is featured with wonderful plugins with which you can even develop Custom 3D viewers. Users have the view that it is quite powerful free animation software (such as Maya and 3D Studio Max). Moreover, you can easily share your galleries and different 3D models.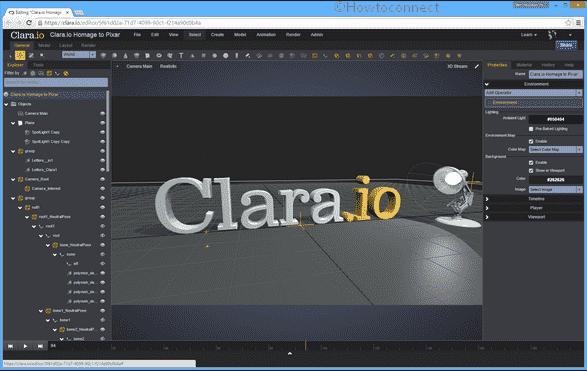 3. Autodesk Maya
Autodesk Maya is associated with various Hollywood movies. Several big names from different industries rely on this software because it is above all the three-dimensional animation programs. It helps you to create 3D people, scenes, games, and movies. There are some features which can be implemented easily and the animation you get will look real.
This is in the list of Best Free Animation Software Download for Windows because it offers a 30-days free trial and this time is enough to familiarize with all its features and decide whether you want to purchase the full version of this program or not. After going through its characteristics, you will realize that there is no better app for animating, coloring, or modeling.
It is mentioned above that Autodesk Maya has served many big projects like Hollywood films. This is possible because of its unique features like Animation workflow, Motion Graphics toolset, and Interactive Grooming workflow (XGen). In the latest version, a better UV toolkit with improved functionalities and tools is present in its Editor interface. This is quite a lot to try, you are going to be very busy for the next 30 days.
4. KeyShot
This fast and user-friendly 3D rendering program is the last one in our Best Free Animation Software Download for Windows list. It allows the user to make stunning visual within a minute that too without spending a single penny. This software supports both 2D and 3D animation, HDRI lighting and dynamic texture. Moreover, it has a special feature that enables users to simulate real-world camera behavior.
5. DAZ Studio
This is free and very powerful software with which creating 3D animations become a fun activity. It helps you to create desired short videos and animations in a few simple steps. Also, you will find that this program is quite easy to comprehend. In just one day you can become familiar with its interface. There are options for animation, 3D morphing, and rendering. The GPU accelerated rendering in real-time delivers the perfect results.
This software has various new features such as NVIDIA Iray which helps in creating renders like a caustic sampler and HDR photo environment map. The best thing is that there are interactive tutorials aimed to make you a good 3D artist and whatever you make will be yours. Moreover, the Bloom Filters in this tool allows you to view the completed animation in a Viewport.
It is quite easy to export the animated content directly to Maya software. DAZ studio has the ability to collect content from previous Genesis. Its full expressions interface and automatic flexing muscles help in achieving incredible realism.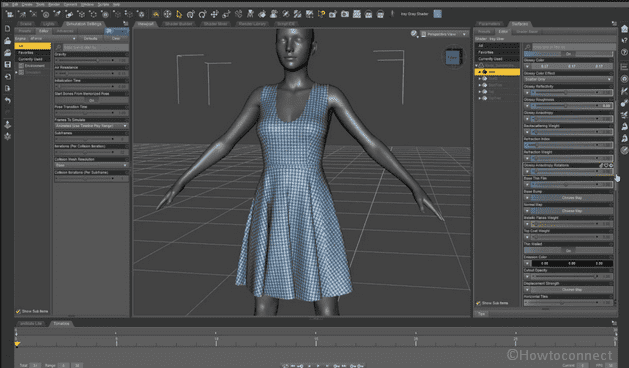 6. Terragen
This is another free animation software which can easily be downloaded on all PCs and tablets running on Windows OS. It helps you in creating 3D environments and animations of your choice. All those who want a photo-like CG environment, there is no better free software. The developers of this software are continuously improving it and the latest version of Terragen is more interactive and quite easy to use.
There are different tools which help you to create as well as explore the scenes quickly and in a new manner. Its feature Ray-Traced Preview (RTP) revolutionizes the way people use Terragen. You get instant feedback while working on shaders, objects, lighting, and atmosphere. This helps in fine-tuning the scenes easily and quickly.
It allows Ozone stimulation and multiple scattering in Clouds to give photo-realistic shading. Its high-quality lens effects like starbursts and bloom add an extra layer of reality to the photos. Moreover, the lens effects consider the source of light and give the results similar to the color, occlusion, and intensity of the specular reflection.
7. Synfig Studio
There is a common belief that Synfig Studio is one of the best 2D free animation software for macOS but this open source software can be efficiently used on Windows OS as well. With this program, you get the power to add geometric, distortions, filters, or transformations. And with its advanced bone system, you can utilize Bitmap images to make cut out animations. When it comes to the features of this application, you get the support for different layers. Creating animations with vector artwork or bitmap images is just a fun activity with this software. Moreover, you can sync your animation with any type of sound you want. Yes, there is the feature – full audio editor.
There are two binary builds of this software; stable and development. The 1st one is well-tested and has proven features making it suitable for everyday use whereas the 2nd one gives the users an opportunity to experience the latest (experimental) features. This animation software is licensed under GNU GPL v2.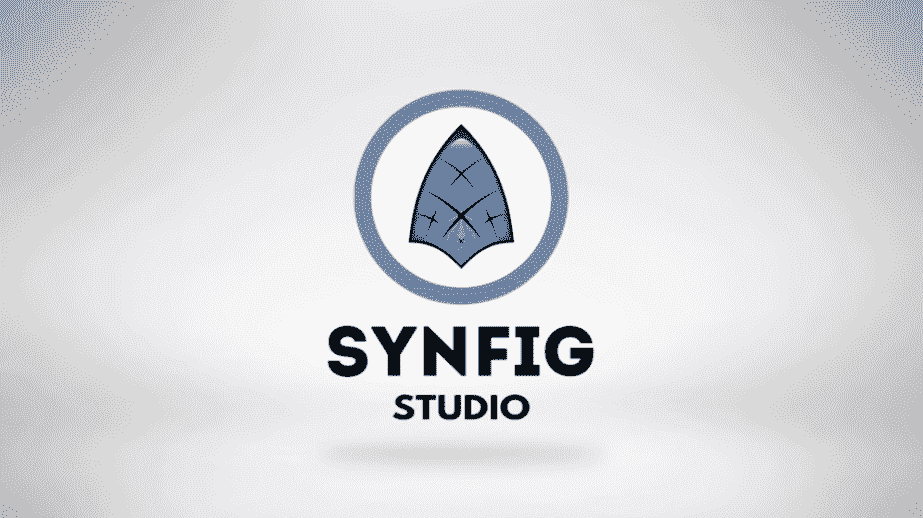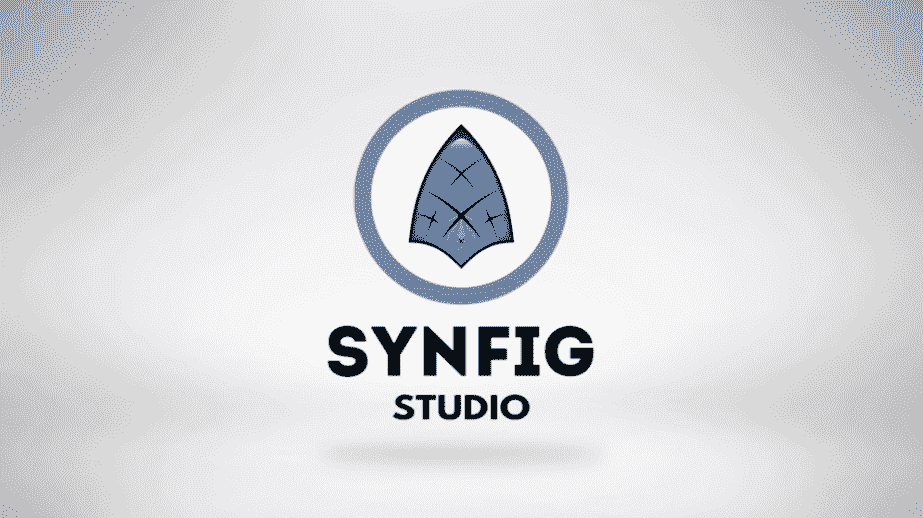 8. Stykz
This is completely free and helps you to create amazing 2D animations. It supports different Operating Systems and Windows is one of them. You can download its full version without spending a penny and on its user-friendly interface, you can enjoy its easy-to-use tools to produce wonderful animations. This software has the facility to draft an object before moving to other steps.
It has an exclusive feature, Onionskin, that displays the content of the previous frame and allows you to conveniently tweak the present one. While regularly using this software if you find that some figures are being used, again and again, you can save them in the library and next time when you require those shapes, all you need to do is just drag and drop on the platform where you are creating the animation.
9. Creatoon
It is a simple, instinctive, and extremely user-friendly software which helps in creating ultimate 2D animations and add various special effects to them. When you take a glance at its interface, you will notice that it looks simple and outdated but don't go on its appearance. This app is capable to successfully execute complex tasks of a certain degree and produce extraordinary results.
Its modest interface features menus on all sides of the working area so that you have easy access to its primary features. Creatoon not only helps in adding special effects to the animation but also provides you with the facility to automatically save the tasks every 5 mins. If this software needs to be described in a sentence – it is a free tool that allows even beginners to effortlessly create animations with the help of advanced features and generate perfect solutions.
CreaToon has several rendering options which help in setting the frames of the animation according to per second, height, and width. Its sketch utility can be customized according to your preference and with its unique animation tool, even the complex tasks become obsolete.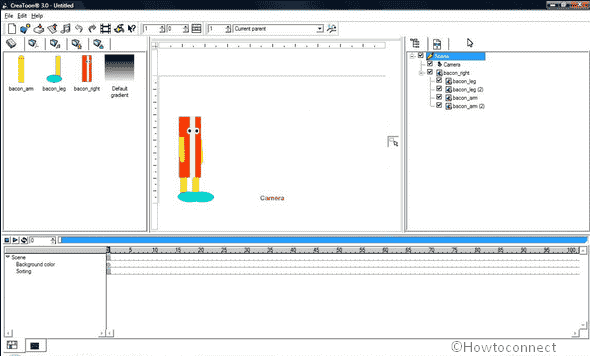 10. Plastic Animation Paper
Plastic Animation Paper is another capable to secure a position in the Best Free Animation Software Download for Windows (2D category). It is equipped with various uncomplicated and robust tools to transform your ideas into pleasing 2D animations. This software provides a quick and captivating solution to beginners as well as advanced animators without making any efforts.
You can use this software for easy sketching movements. It offers you real-time suggestions so that you can quickly analyze your concepts for a specific movement, a particular character, or the forthcoming action sequence. The amazing thing is that you can use your hand to create these movements. After completing the designs, you can save it in different formats such as PNG, AVI, GIF, TGA, and others.
It has a super-fast responsive interface that allows accurate and real-time work. The onion skinning feature of this software is quite advanced and customizable. It is cleverly built, non-intrusive, and quickly involves you in its zone. In short, this is an intuitive and uncluttered free animation software – exactly the one required by professionals, nothing more and nothing less.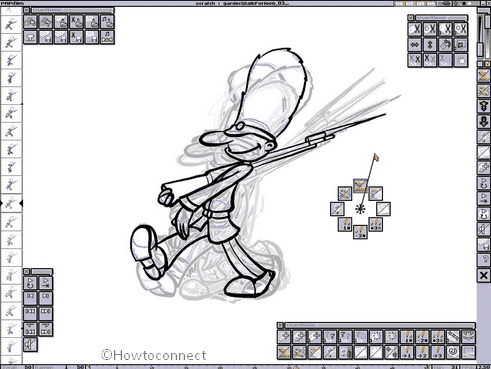 Download Plastic Animation Paper
11. Aurora 3D Animation Maker
This free animation software is one of the best 3D animation tools and contains a lot of unique features. Some of the features include adding watermark to the videos and images, creating special effects, and many more. With its simple user interface, adding the animation effects to movies and pictures is never a problem. The best quality of Aurora 3D Animation Maker is that it offers a free trial period so that you can understand its wonderful features without spending any money. And if you like this tool, purchase its full version.
Aurora 3D allows you to manage different facets of the animation which includes the playback rate and duration. It also helps you to add various attractive effects such as snowfall, flames, fireworks, and more. Moreover, You can apply motion effects such as Linear, Quad, Quit, and Cubic for movements like bounce and twists. This tool also helps in creating the 3D video title.
This is a simple software that produces professional results because it helps in creating limitless animation effects. Actually, the special effects are directly proportional to the creative thoughts in your mind. It means that as long as the ideas generated in your brain, you can continue coming up with lively creations. These all features make Aurora 3D one of the Best Free Animation Software Download for Windows.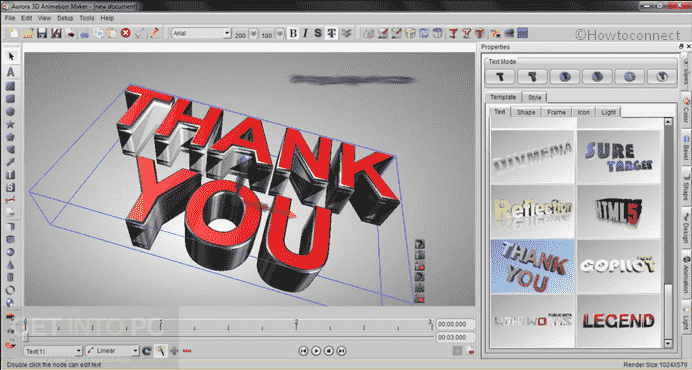 Download Aurora 3D Animation Maker
12. Bryce
You will find that Bryce is not only animation software but also acts as a landscape to generate a program. The whole interface of this app is very good and downloading it is free. In the department of Terragen, Bryce has marked the niche which is uncomplicated as well as detailed according to the requirements based on the project level. It supports the files of various modeling programs belonging to this category. That's why it is on the list of Best Free Animation Software Download for Windows.
Bryce is specially made to help new users develop wonderful 3D surroundings in a very short period. Its qualities such as extraordinary capacity and inventive interface make it user-friendly. It has DAZ Studio character component which allows you to add special effects such as wildlife role, people, sceneries, and others in your creations. Bryce's free version has enough features for beginners.
13. Anim8or
It is another Best Free Animation Software Download for Windows. Anim8or is one of the best tools that allow you to create unique animations. Irrespective of an animator's personal project, it gets regular troubleshooting and updates. But If you are expecting the features to be like that of Autodesk Maya, it will disappoint you. This doesn't mean its basic attributes are inferior. If you are a beginner looking to make a career in animation, Anim8or is the best software.
It features a complete 3D modeler which helps in creating spheres, platonic solids, cylinders, and various other objects you wish to create. In Anim8or, it is quite easy to make 3D scenes and the best part is that you can export your 3D animations as a video file or an image. Moreover, TrueType fonts are supported by this free animation software.
It is quite a lightweight application with minimum system requirements of 512MB RAM and only 25MB of disk space. Yes, you heard right – it works on Windows XP, Windows Vista, Windows 7,8 or 10. Your computer should also have Integrated graphics or OpenGL accelerated graphics card.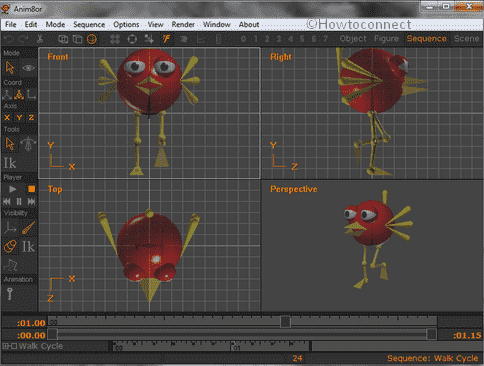 14. Pencil 2D Animation
Of all Best Free Animation Software Download for Windows, Pencil 2D is preferred the most because it can handle Bitmap as well as Vector graphics. It is an open source and multi-platform program. This tool allows you creating usual hand-painted animations by the use of Vector graphics and Bitmap together. The interface of this app is quite simple but is loaded with almost all the features you require to create animations.
This is a lightweight app and with its minimalistic design, beginners can easily learn and create animations. It not only features vector and raster workflows but also allows you to easily switch between them. A user can paint as well as sketch the way he/she wants.
A unique quality of Pencil 2D is that you can use it across different platforms. The developers of this software consistently work towards improving its quality and with every new update, you get a stable and improved version of this amazing program.
15. TupiTube Desk
TupiTube Desk is a free animation software that converts your ideas into superb 2D form. The developers of this program made this tool especially for the animators who are looking for free app. This is an open source software which means that the users can tweak this program as per their interesting ideas.
It supports vector illustrations and you can easily add lines, rectangles, polygons, and various other shapes. There is paint bucket for filling the areas. Coming to the file formats, this program allows you to import the raster images and you can also export the finished animations into a distinctive one. It also supports tweening positions, sheer, scale, and rotations.
The developers of this software have positioned it as a 2D animation tool for teenagers and children. There can't be a better option for this target group but if you are studying animation, you also can use it as a part of your course, you can practice on it, and progress new skills.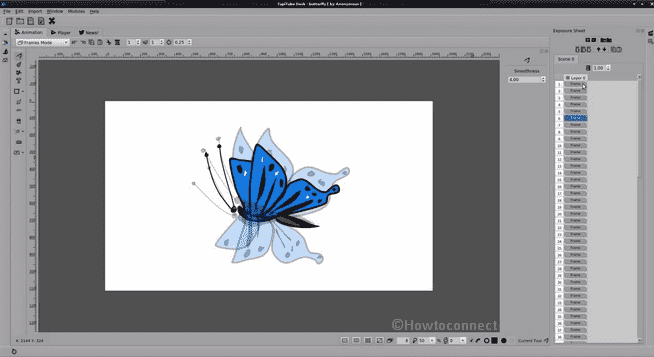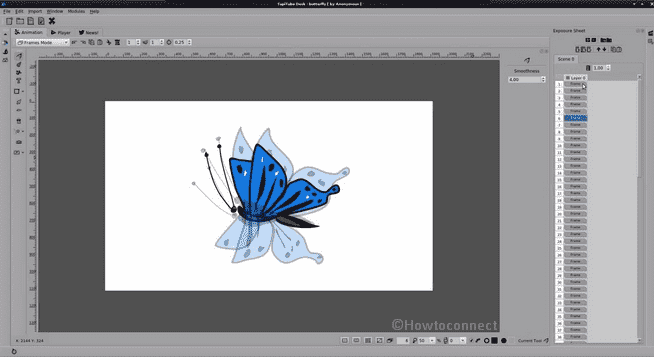 16. Seamless3d
This is the last one in our Best Free Animation Software Download for Windows list. This open-source program is one of the most preferred free animation tools by people who want to make animated videos, specialized images, and 3D characters. Seamless 3D has some unique features and one of them is the infinite number of redo and undo options. It provides you with complete flexibility to improve mistakes.
With this program, you get the opportunity for seamless and partitioned texture mapping. With its special tree type interface, Seamless3d is the easiest to operate three-dimensional animations. This program provides the best results when used by artists. The users having passion and patience to learn animation can gain creative freedom with the help of this free animation software.
There are a lot of interesting features such as WYSIWYG, FFmpeg support, NSPE (Nurbs Surface Poly Editing), Scripting, Intuitive animation bar, and many more. The best thing with this software is that its website contains tutorials that can help you learn all the interesting concepts of this 3d modeling software.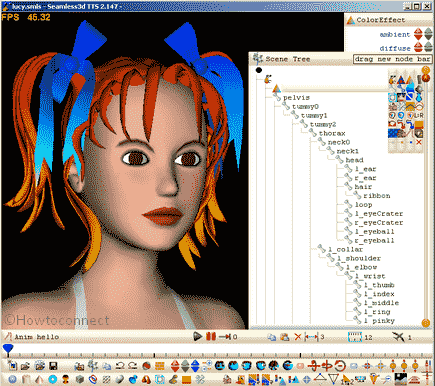 From numerous options, these are the best 16 2D and 3D Best Free Animation Software Download for Windows Laptop or PC. Most of these programs have the capacity to help you create an animation in the easiest possible way. Before downloading and installing any of them, make sure that it has all your desired features and is compatible with your version of Windows. Now, it all depends upon your mind how much creativity it develops to produce wonderful animations.
From numerous options, these are the best 16 2D and 3D Best Free Animation Software Download for Windows Laptop or PC. Most of these programs have the capacity to help you create an animation in the easiest possible way. Before downloading and installing any of them, make sure that it has all your desired features and is compatible with your version of Windows. Now, it all depends upon your mind how much creativity it develops to produce wonderful animations.
That's all! Let us know which one you liked most from these Best Free Animation Software Download for Windows.
Animation Software list

1. Blender
2. Clara.io
3. Autodesk Maya
4. KeyShot
5. DAZ Studio
6. Terragen
7. Synfig Studio
8. Stykz
9. Creatoon
10. Plastic Animation Paper
11. Aurora 3D Animation Maker
12. Bryce
13. Anim8or
14. Pencil 2D Animation
15. TupiTube Desk
16. Seamless3d