Ways to Add IDM Integration Module Extension to Microsoft Edge with steps. – You all may love to download your favorite videos from video sharing sites. The best tool that offers a variety of features for downloading is Internet Download Manager or IDM. This utility supports all the prominent browsers including Microsoft Edge. So, when you play a video on YouTube, IDM commonly displays a button namely Download this video. But even after Creators Update, Download this video button of IDM fails to appear on Edge while playing a video.
When you click on Download this video button, a small box opens up for your confirmation. Once you confirm the download, you can see its progress in IDM's interface. So, in this guide, you will find instructions to Add IDM Integration Module Extension to Microsoft Edge. See Download YouTube Video In Microsoft Edge to learn more. For the time being, IDM extension is not yet available in the Store, and therefore, you have to manually enable it on Edge.
Add IDM Integration Module Extension to Microsoft Edge
Before you proceed with the steps ensure to have the latest version of IDM.
Step 1 – Visit Internet Download Manager and download the application from its webpage.
Step 2 – Once the download is over, double-click the file idman628build6.exe. Follow the guidelines on the wizard and install the tool.
Step 3 – Open Internet Download Manager by clicking its icon on the desktop and click Downloads tab followed by a click on Options.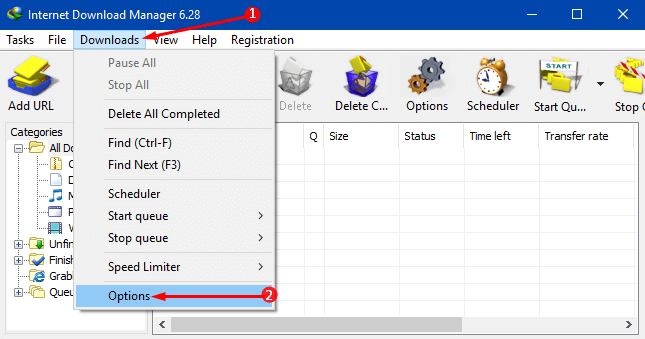 Step 4 -This will launch another box with a focus on the General tab, select Use advanced browser integration and Microsoft Edge options. Click OK.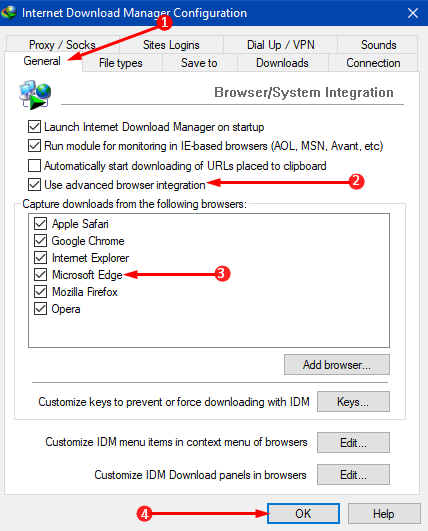 Step 5 – Now, open Edge browser and type about:flags on its address box and press Enter to proceed.
You can also Stop Opening about:flags Page in Microsoft Edge.
Step 6 –  In the next page, search for the option Enable extension developer features and select its checkbox. You will find this option under Developer settings section.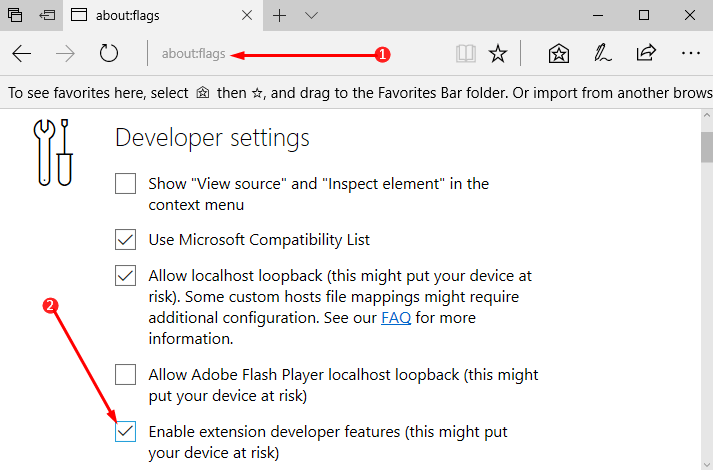 Step 7 – To make the changes effective, restart Edge. Next, click Settings and more button (…) followed by a click on Extensions.
Learn How to Download and Install Extensions in Edge Browser.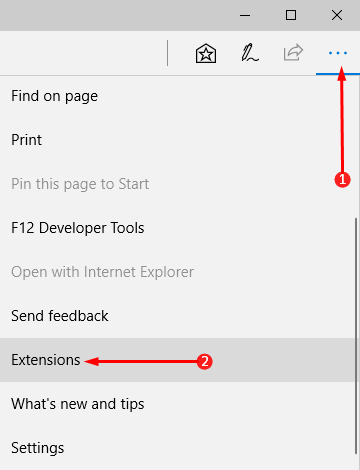 Step 8 – On the Extensions panel, click Load extension button.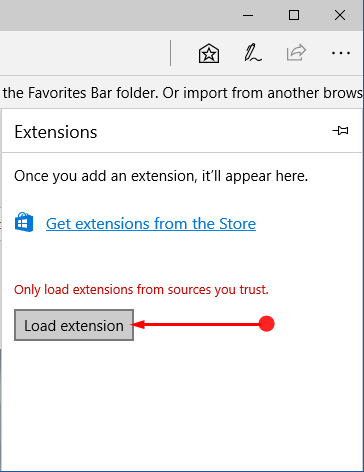 Step 9 – File Explorer will come into view, navigate to the below location.
C:\Program Files (x86)\Internet Download Manager
Step 10 – Now, pick up the folder IDMEdgeExt and finally click Select Folder button. This will instantly install and activate IDM extension on Edge.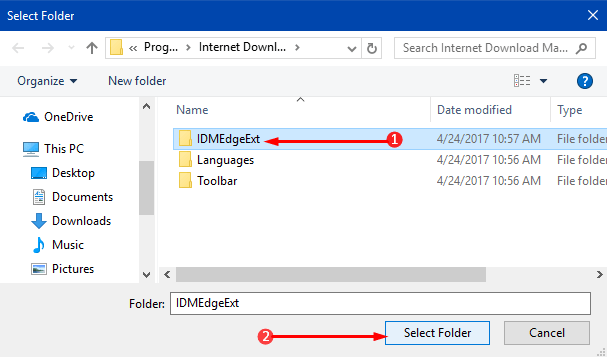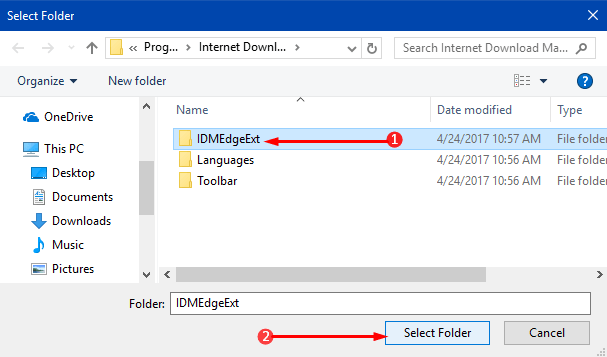 Finally, play any video in the Edge browser and "Download this video" button will be visible. Just click on it and let the IDM download the video for you.
Bonus Tips
Extensions that you add with the above way will be turned OFF by Edge and so, it also alerts you by showing this note – "We've turned off extensions from unknown sources. They might be risky so we recommend keeping them off". This will be really annoying as every time you have to turn on the extension by clicking Turn on anyway button on the pop-up. Well, you have to depend on this temporary fix until Internet Download Manager releases its extension for Edge in the Store.


Conclusion
Hence, to Add IDM Integration Module Extension to Microsoft Edge is quite effortless. This workaround makes the downloading of videos easier and simpler. So, enjoy this solution until IDM launches its extension for Edge. What is your take on this method of downloading videos on Edge?