Allahabad Bank offers Internet Banking Facility for customers. Internet Banking is very helpful for the customers of any bank because it saves a lot of time which would be used for another important works. Today, every person wants to fulfill his needs without any difficulties. People have to spend a lot of useful time if they have to withdraw or deposit any amount in Bank. Internet Banking has solved this problem to a great extent. You can activate Internet Banking in Allahabad Bank very easily. For activation of Internet Banking, you have to follow few steps:
How to Activate Internet Banking in Allahabad Bank
1. Download Internet Banking Allahabad Bank Application Form.
2. Go to the branch of Allahabad Bank where you have your account. Submit the filled up application form to get user id and password.
2. Click Allahabad Internet banking to Go to the official website of Allahabad Bank internet banking.
3. Click on Personal Banking. A new web page displays. In this page click on Continue.
4 Login Page of Allahabad Internet Banking will appear. Write USER ID and Password in appropriate places and click on the Login.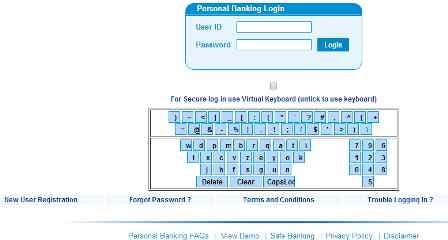 3. After the first login, the system will ask you to change login Password then choose Login Password. It will also ask for change transaction password then choose Transaction Password. It should be noted that both passwords given by you, could not be same. For remembrance, you could write passwords on a paper.
Note: In the password you have to enter not less than eight and not more than sixteen characters. You have to write minimum one number, single upper case letter as well as one special character. Cannot enter a space for password character.
4. After making successful login, the system will display the Main menu. Now enjoy your Net Banking with Allahabad Bank.
For more detail information, you should keep in touch with Customer care of  Allahabad bank or visit Allahabad Bank Customer Care number.
To use Allahabad Bank Internet Banking, you should have  Internet Explorer 7.0 and above, Firefox 3.6.3 & above, otherwise Netscape Communicator 4.7 or above. If you have not the required version then please upgrade your browser.
How to Regenerate Forgot Password in Allahabad Bank
If you are using Internet Banking in Allahabad bank you must have to remember your password to allow your request for use. Although some people forgot their passwords. To regenerate the password of Allahabad internet banking website steps are written below:
1. Through off-line, It means by submitting a written request to your nearest branch.
2. Through online, you can also ask from the Net Banking website by clicking on Forgot Password link on the Login screen under Personal Banking. A reference number will be generated after submitting the required details which you should note down for future reference. After performing any of these directions, you will get Login Password through your branch of Allahabad Bank and your transaction password will be sent to your registered address.