Methods to Change OneDrive Password in Windows 10 with steps. – OneDrive, a hosting tool of Microsoft is one of the traits of its online giveaways. Hosting means it stores your data on the back end which is used for data related services. This data of OneDrive is actually password protected. But the only point is there is no possible method to change the password of OneDrive alone.
So, the only way that exists to Change OneDrive Password in Windows 10 is to modify the login details of your Microsoft account.
This hosting service allows you to push important files as well as other data in the cloud. Moreover, OneDrive also lets you sync files to a PC and access them from a web browser or a mobile phone whenever needed. If any Sync Gets Stuck, follow our guide to Troubleshoot OneDrive on Windows 10.
Now, to keep changing your OneDrive password then check our step by step guide about the same.
How to Change OneDrive Password in Windows 10
Step 1 – Visit Microsoft Account page and provide your sign in details to move ahead.
Step 2 – On the left sidebar, click Change password option, noticeable under your Microsoft ID.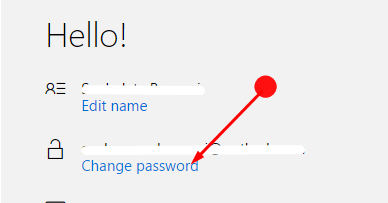 Note – To protect your account, the following page will ask to provide your existing Microsoft password for further accessibility. This is just a security measure to ensure if the person handling the account is genuine.
Step 3 – So, choose any one of the given options to receive your code. After filling the boxes, click Send code.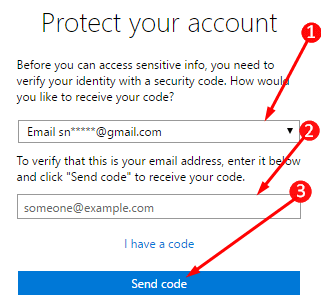 Step 4 – Once you receive the code, simply type it in the given field and click Submit.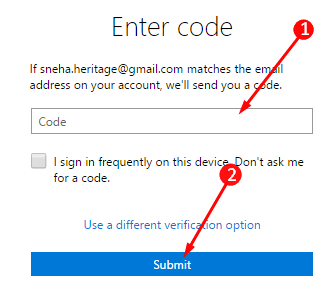 Step 5 – As soon as you do it, you will reach the page that will let you change the password. Now just follow the guidelines on the screen and fill in the required boxes. After this, log into the account with the new password.
For reference, pursue our guide on How to Retrieve Lost Password Windows 10 Admin, Local Account.
Lastly, close the Microsoft account page and log into the OneDrive account page with the newly created password.
Final Words
Hopefully, after following these basic steps you will be able to you Change OneDrive Password in Windows 10. So now use OneDrive carefree of someone accessing your data or forgetting the password. If you have more about changing OneDrive password, write to us in the comments form.