The habit of picking up the default app for activities in Windows is an old tradition to ease up running various programs. The Default Apps in Windows 10 does not carry any extra fragrance but just like other items of Control Panel it has been renovated and seems to be more polished and functional. Focusing on default apps, we thought to share you the steps to choose default apps by protocol in Windows 10.
Related:
How to Set VLC as Default Media Player in Windows 10
Picking up default apps by protocol is a higher level of default apps settings as well as a great procedure of how your system manages the requests from global programs and gadgets. Default protocols empower both the modern apps and your desktop apps to lodge themselves as handlers for certain provided URL or protocol. Let us walk through the steps and see how to choose default apps by protocol in Windows 10.
Choose Default Apps by Protocol in Windows 10
You need to enter into the Settings app through the renovated Start Menu.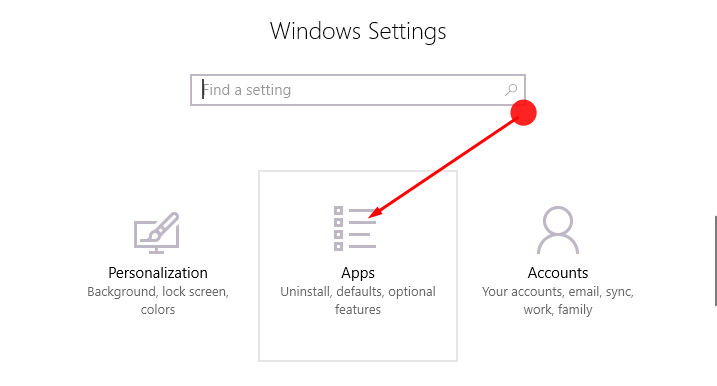 The left column has many segments of settings, choose Default apps.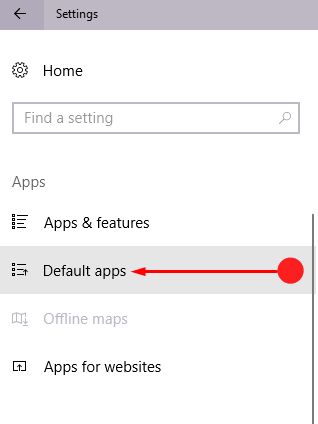 The Default apps page lists you different activities to choose default apps. Come down and click the second last link, Choose default apps by protocol.
You will be taken to a new page where you can see a list of protocols with default apps listed.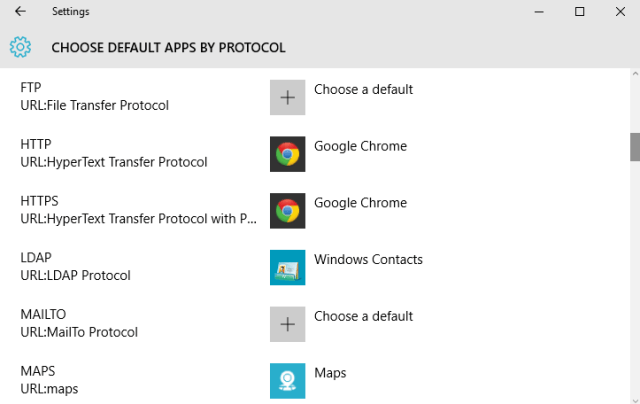 Click on any protocol app or Choose a default button that you want to change and then choose your desired app for the selected protocol.
Well, the process to Choose Default Apps by Protocol in Windows 10 is pretty simple. Most of the users quickly work out with the default apps in Windows 10 Settings app as it is easily done and compatible with all the users. If you have any query, please feel free to discuss.