How to connect Computer to wireless Router to access Internet: An active Internet connection requires its connection with the wide area network. There are various means of connection, and one of them is the wireless router. The router configuration has to be sometimes updated to connect through a wireless router. The requirements for the connection are IP Address, Admin username, and the password. The important work for establishing connection is the finding of the IP of the router.
How to Connect Computer to wireless Router to access Internet
1. Methods to find out the IP address of the router:
The first method involves the checking of the Administrator Manual for the available default IP.
The second method is to open the command prompt by Run>cmd where "

ping –r

www.google.com" should be typed. The IP which is returned is the IP address of the router i.e.( Reply From…abc.abc.abc.abc)
The default IP address of most of the routers is 192.168.1.1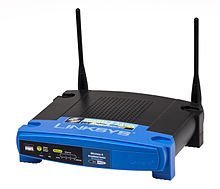 3. Making a connection to the wireless router
The computer should be connected to the router through an Ethernet cable or any other means before making any wireless connection:
A web browser should be opened.
Then in the address bar, the IP address found previously should be entered.
Then enter button should be pressed, or GO button should be clicked.
If the made request becomes successful, then a prompt to enter the Administrator login details is made.
After the details have been entered, the settings can be changed or configured.
3. Some security tips while connecting to the Wireless Router
The Admin Password should be kept secured and should never be revealed to anyone.
After the installation of the Wireless Router is made, the default password should be changed, and a strong password should be set.
All security software including the Antivirus and the Firewall should be installed properly.
Hope, this guide was quite handy. Comments and suggestions are always welcome.